ITTO Executive Director speaks on Sustainable Development Goals at Soka University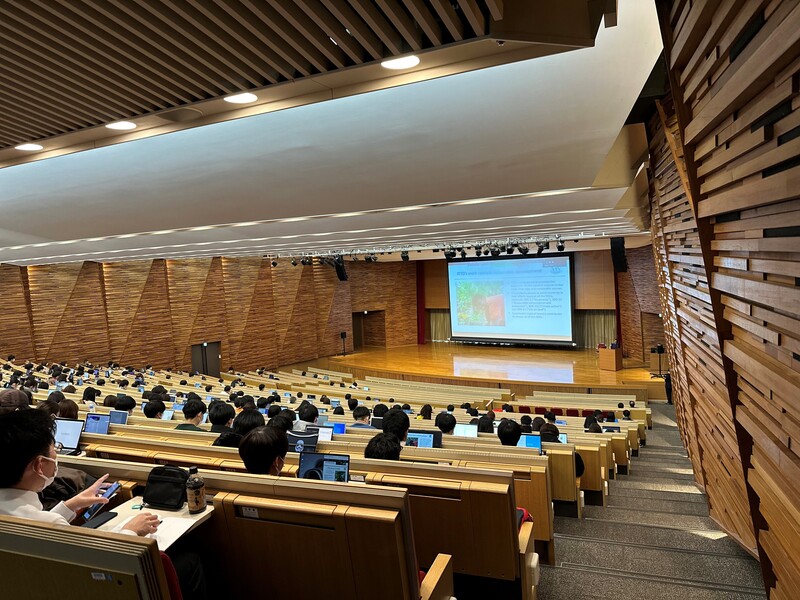 ITTO Executive Director Sheam Satkuru delivers a lecture on ITTO's role in achieving the Sustainable Development Goals at Soka University. Photo: S. Kawaguchi/ITTO
ITTO Executive Director Sheam Satkuru delivered a lecture on ITTO's role in achieving the Sustainable Development Goals to about 300 students (in person and online) at Soka University in Hachioji, Tokyo, on 2 December 2022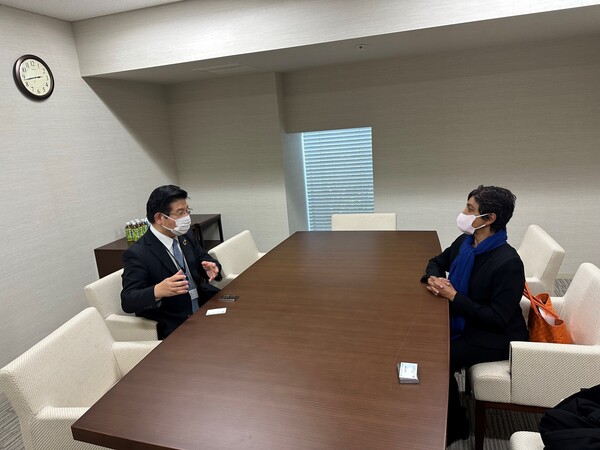 Soka University's President, Mr Suzuki Masashi (left) and ITTO Executive Director Sheam Satkuru. Photo: S. Kawaguchi/ITTO
Ms Satkuru spoke about ITTO's mission and its work to catalyze sustainable development in tropical countries based on the sustainable forest management, conservation and use and the trade of tropical timber.
The lecture was followed by a lively question-and-answer session, indicating the strong engagement of students in the topic. As part of the lecture, the students were shown three short videos on ITTO projects in Côte d'Ivoire, Guatemala and Indonesia.
Ms Satkuru also met with Soka University's new president, Mr Suzuki Masashi.