ITTO joins celebrations for 30th anniversary of Yokohama International Organizations Center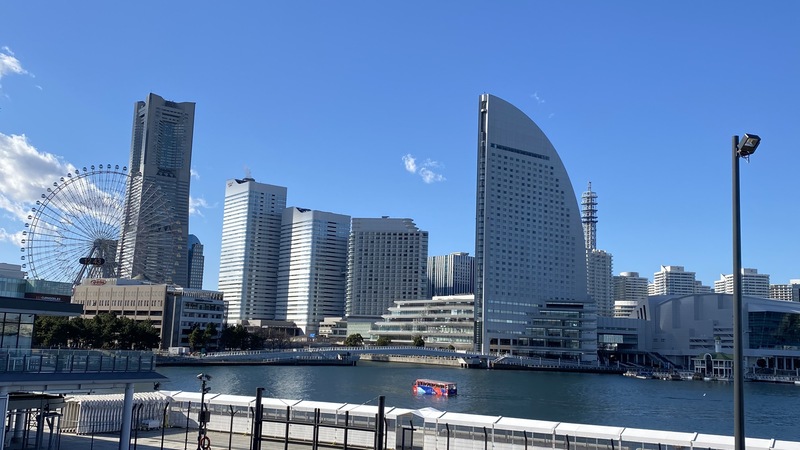 Minato-Mirai, Yokohama, showing the Pacifico Yokohama (right foreground), the complex that hosts the Yokohama International Organizations Center and ITTO headquarters. Photo: R. Carrillo/ITTO
On 20 July 2021, ITTO helped celebrate the 30th anniversary of the Yokohama International Organizations Center, the beautiful facilities that have hosted ITTO since 1991. The City of Yokohama's strong support for ITTO and other international organizations through the Center is a clear demonstration of its determination to help solve global issues through international cooperation.
The celebrations, "From Yokohama to the promising future—the bond of international cooperation facilitated by the Yokohama International Organizations Center", took place in a hybrid format (physical and virtual) with more than 100 participants. The event was honoured by the presence of Ms Ute Klamart, Assistant Executive Director of the United Nations World Food Programme and winner of the 2020 Nobel Peace Prize; Mr Hayashi Takumi, Vice Mayor of Yokohama City; and Mr Nakanishi Satoshi, Japan's Parliamentary Vice-Minister for Foreign Affairs.
As part of the celebrations, ITTO Financial and Administrative Officer Simon Kawaguchi delivered a presentation about ITTO's mission, highlighting the Organization's work in the tropics towards the achievement of the Sustainable Development Goals. ITTO expressed its gratitude to the City of Yokohama and the Center for their ongoing generous support.