University students visit ITTO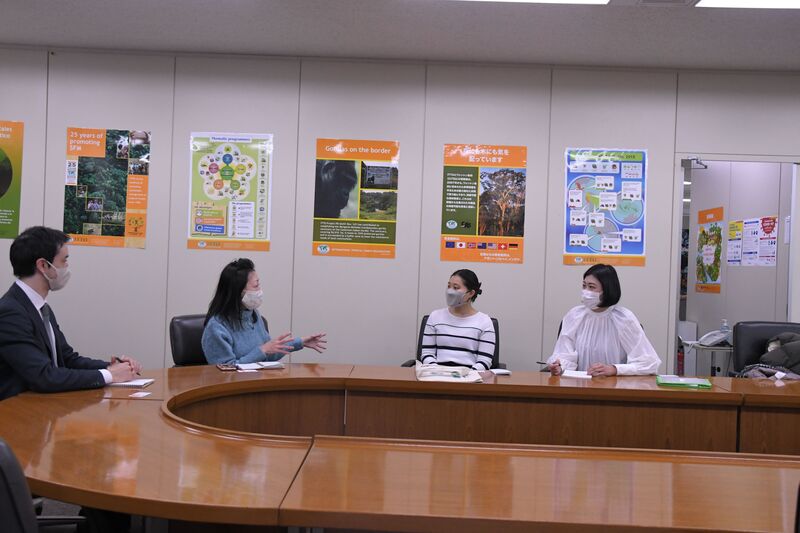 ICU students (right) learn about ITTO's work from ITTO officers Simon Kawaguchi (first from the left) and Kanako Ishii (second from the left). Photo: K. Sato/ITTO
International Christian University (ICU) students Ms Kono Mizuka and Ms Nitta Mizuki visited ITTO on 16 February 2023 to meet with current ITTO staff members and ICU alumni Simon Kawaguchi and Kanako Ishii, who spoke about ITTO's work and their experiences in working for an international organization.
After the visit, Ms Kono posted on her Instagram account that she was impressed to learn about ITTO's work around the world. One of these was the Organization's ongoing initiative in Togo's Blitta and Lacs prefectures, which has enabled about 150 women to restore degraded landscapes, adopt agroforestry practices and increase food security for their families.
"I was deeply moved by [the women's] efforts to inclusively support the environment, economy and human rights to not only regenerate forests, but continue to sustain themselves as a village after decades," wrote Ms Kono.
Ms Kono and Ms Nitta told ITTO Executive Director Sheam Satkuru they were pleased to see ITTO's friendly and respectful work environment.