ITTO contributes to Soka University symposium on sustainable development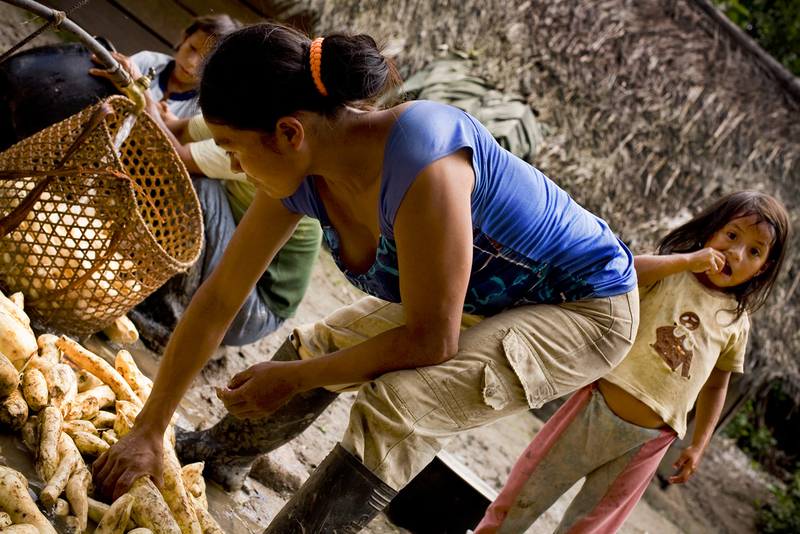 SFM can contribute to various Sustainable Development Goals. Photo: Fundación Natura
The "Value Creation X SDG" symposium hosted by Soka University on 4–18 June 2022 reflected on the theoretical and practical progress made towards sustainable development, as well as the concept's limitations. The symposium, which comprised several themes, was part of Soka University's 50th anniversary celebrations.
ITTO contributed to the theme, "Sustainable development in action: harmonizing economic growth, social inclusion and environmental protection", at an event held on 11 June 2022. This event featured four speakers, including Ramon Carrillo, ITTO's Communication and Outreach Officer, who spoke about the role of sustainable forest management (SFM) as a tool for sustainable development and creating a more circular economy. His presentation included an introduction to tropical forest ecosystems and an explanation of ITTO's mandate and how SFM supports various Sustainable Development Goals (SDGs). Mr Carrillo also explained how ITTO's work contributes to SDG 1 (no poverty), SDG 12 (responsible consumption and production), SDG 13 (climate action) and SDG 15 (life on land) and illustrated this by describing an ITTO-funded field project.
About 430 students attended the hybrid event (most of them virtually). In the ensuing question-and-answer session, students and presenters reflected on the need to integrate forestry and environmental education at all levels.
Watch the symposium recording

Download ITTO's presentation below