Lecture at Yokohama Science Frontier high school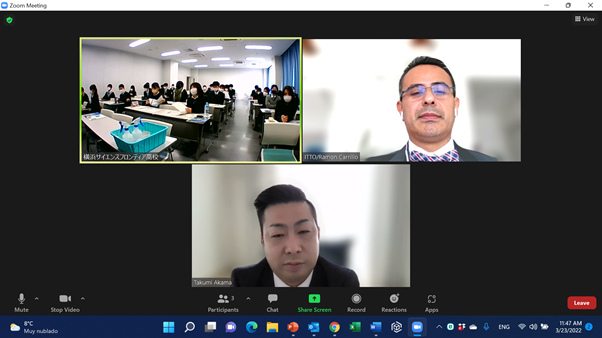 Students at the Yokohama Science Frontier High School listen attentively to the lecture delivered by ITTO officers Mr Ramon Carrillo (top right) and Mr Akama Takumi (bottom).
ITTO officers gave an online lecture to students at the Yokohama Science Frontier High School on 23 March 2022. The lecture highlighted the importance of sustainable tropical forest management for achieving the Sustainable Development Goals, illustrated by examples from the Organization's field and policy work.
The lecture briefly covered ITTO's history and the long-standing cooperation between the Organization and the City of Yokohama and Government of Japan. The presentation was followed by a lively question-and-answer session.