Head of Citynet visits ITTO headquarters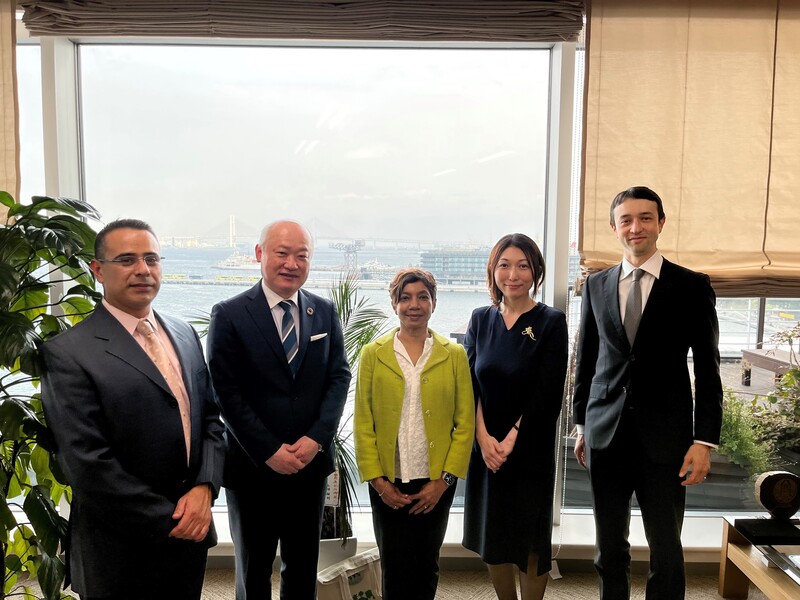 The head of Citynet, Mr Onozaki Nobuyuki (second from the left), ITTO Executive Director, Sheam Satkuru (middle), Citynet Director of Project Administration, Ms Kudou Yukiko (second from the right) and ITTO officers during the courtesy call. Photo: T. Akama/ITTO
ITTO Executive Director Ms Sheam Satkuru received a courtesy call from the Head of Citynet, Mr Onozaki Nobuyuki, and the Director of Citynet's Project Administration, Ms Kudou Yukiko, on 31 March 2022.
The meeting explored possibilities for collaboration and the dissemination of the two organizations' respective programmes, with a focus on Asia and the Pacific. Mr Onozaki and Ms Kudou congratulated Ms Satkuru on her appointment as ITTO Executive Director.
Views were exchanged during the meeting on ITTO's project portfolio in Asia and the Pacific, as well as on the challenges and potential solutions for changing public perceptions about sustainable forestry in the tropics, including its contributions to the Sustainable Development Goals.