Deputy Mayor of Yokohama visits ITTO headquarters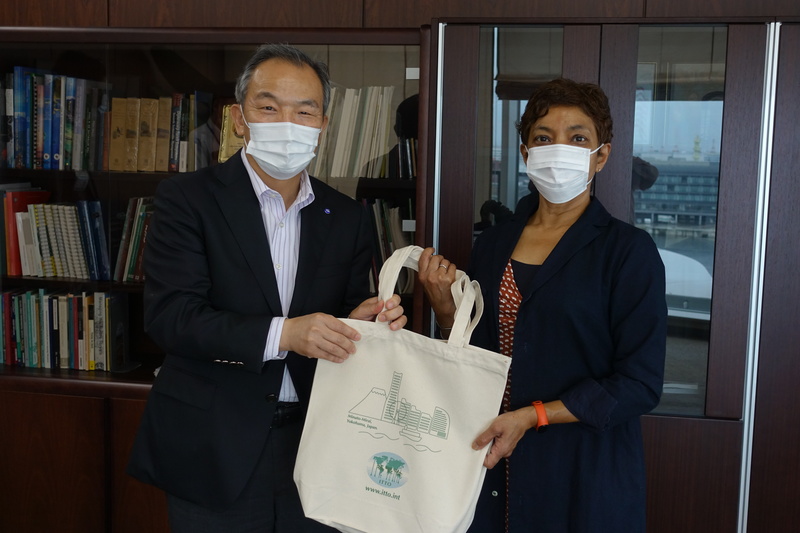 The Deputy Major of the City of Yokohama, Hayashi Takumi (left), receives an ecobag containing ITTO publications from ITTO Director of Operations, Sheam Satkuru. Photo: R. Carrillo/ITTO
ITTO Director of Operations Ms Sheam Satkuru received a courtesy call from the Deputy Mayor of the City of Yokohama, Mr Hayashi Takumi, on 14 July 2020. Mr Hayashi, who was accompanied on the visit by support staff, was appointed to the position in April.
During the visit, in which social-distancing was maintained and all participants wore masks, views were exchanged on the importance that both the City of Yokohama and ITTO place on the Sustainable Development Goals and on the use of technology and innovation in achieving these.
On behalf of ITTO and the Executive Director, Ms Satkuru expressed gratitude for the generous and continuous support of the City of Yokohama as the Organization's host city.
Photo: R. Carrillo/ITTO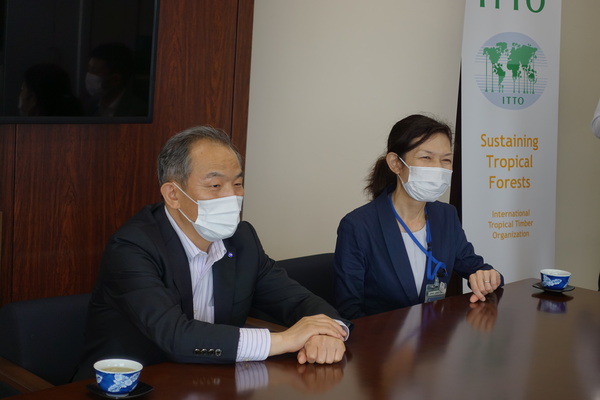 Photo: R. Carrillo/ITTO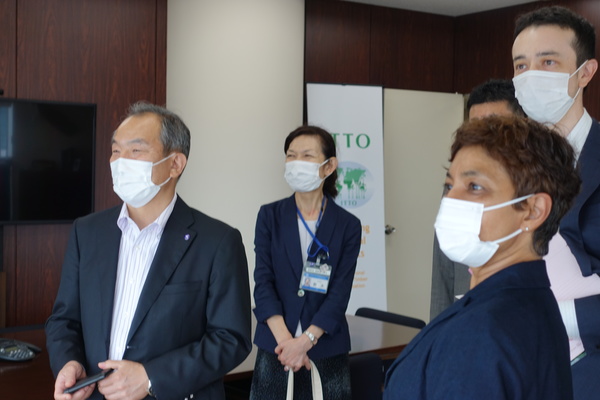 Photo: R. Carrillo/ITTO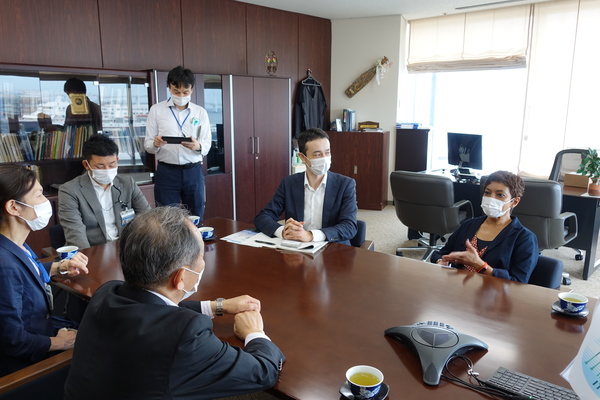 Photo: R. Carrillo/ITTO