Market access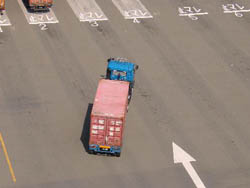 Market access refers to the extent to which products and services can be freely traded into export markets. In practice, the quest for complete market access has been motivated by a desire to gain maximum benefits from an expanding and liberalising global trade. However, improving market access has been a laborious and contentious exercise, and governments continue to resort to a host of protectionist measures in the form of tariff barriers, non-tariff barriers and other market impediments in order to restrict trade (often to protect domestic industries).

The international trade in forest products has benefited from successive rounds of multilateral trade negotiations through the World Trade Organization (WTO) and its predecessor body. Substantial reductions have been achieved in most tariffs for forest products, while uncertainty through the binding of tariffs and the extent of tariff escalation have both been reduced. However, the continuing use of barriers, particularly non-tariff barriers aimed at (among other things) encouraging domestic processing, promoting products from sustainably managed forests, and restricting imports of unsustainably and/or illegally produced and traded forest products, has affected market access for many forest products.

Most tariffs on primary timber products such as logs and sawn timber are already at low or zero levels. The reduction or elimination of tariffs on higher-value and processed products including tariff peaks and tariff escalation, together with the dismantling of existing non-tariff barriers, should therefore be a focus of further trade negotiations in the WTO aimed at increasing market access for forest products and services.

ITTO recognizes that increasing market access opportunities will assist countries to generate needed financial resources and to implement national policies that promote sustainable forest management; therefore, improving market access and promoting non-discriminatory timber trade practices are important aspects of ITTO's work. The Organization conducts regular policy consultations based on the Annual Review and Assessment of the World Timber Situation as well as specific studies on related issues commissioned from time to time. For example, ITTO undertook studies on market access in 1999 and 2002, and also assessed the extent and implications of the 1997-1998 Asian market downturn for the tropical timber trade. Other ITTO studies are under way on the impacts of product standards and technical regulations and on tariffs, negotiations and the negotiation process in the context of the Doha Development Agenda. Many ITTO projects also contain elements related to market access.

For a detailed account of ITTO's action agenda, please refer to the ITTO Yokohama Action Plan, or click on Resources and Project portfolio to see more about ITTO's work on market access.