More capacity needed to deal with endangered CITES-listed tree species in Africa  
25 April 2019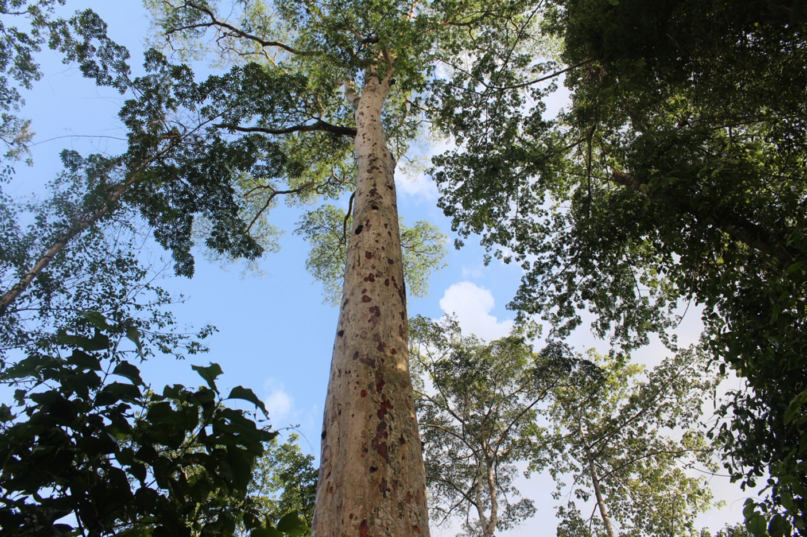 Countries in Africa need ongoing assistance to manage tree species listed under the Convention on International Trade in Endangered Species of Wild Fauna and Flora, making continued collaboration between CITES and ITTO essential, according to participants at a regional meeting of the CITES Tree Species Programme (CTSP), which took place in the United Republic of Tanzania in March.
Countries must develop management plans and undertake non-detriment (i.e. sustainability) findings before exporting wood products from CITES-listed species, but many lack capacity for this. The African regional meeting of the CITES Tree Species Programme (CTSP), which was convened in Dar es Salaam on 11–15 March 2019 and attended by nearly 30 participants from 12 countries and international organizations, was an opportunity to strengthen regional cooperation among CITES authorities in Africa and to identify measures for building capacity on the development and implementation of listed tree species' management plans.
ITTO's Dr Steven Johnson informed the meeting that Africa exports about USD 4 billion per year in wood and wood products, including logs, woodchips, charcoal and finished products, of which the trade in CITES-listed species is very low. Afrormosia (
Pericopsis elata
), for example, accounts for only about 10 000 m
3
from the total export volume from Africa of about 4 million m
3
of logs annually.
"Once a tree species is listed under CITES, the trade in that species generally declines", said Dr Johnson. The way forward for ensuring the sustainable management of these species is to assist countries to develop management plans and undertake non-detriment findings so that importing countries can be assured that the wood is being sustainably harvested as per CITES provisions, he said.
CTSP Coordinator Dr Milena Sosa Schmidt said that more than 800 tree species are now CITES-listed, of which more than 600 are regularly traded. The CTSP has four objectives: 1) to ensure the sustainable management of rare and valuable tree species and their products through improved technical and technological capacity; 2) to contribute to legal and traceable trade in products from these tree species, including technological advances in identification; 3) to help improve and strengthen forest governance, policies for forest management, and enforcement capacity and ensure benefit from long-term support for forest management in areas with CITES species; and 4) to promote rural development in often-remote areas, sustainable economic growth at the country level, a healthy private sector, and long-term poverty alleviation.
The CTSP, which is funded through a grant to the CITES Secretariat by the European Union (EU), is continuing the work begun by ITTO, in cooperation with CITES, more than a decade ago to assist developing tropical countries to implement non-detriment findings reports, management plans, and traceability systems for CITES-listed tree species. In Africa, these trees include important commercial species such as afrormosia, African cherry, ebony, sandalwood, rosewood and bubinga. CITES and ITTO are cooperating in implementing the CTSP, and ITTO assisted by organizing the African meeting. For Africa, eight projects will be implemented under the CTSP once administrative procedures are completed.
Working groups at the meeting provided a range of recommendations to be carried forward to the 18th Conference of the Parties to CITES, which will be held in May in Colombo, Sir Lanka. For African cherry, the main issues raised were the need for more research on bark harvesting techniques and rotation periods, along with the improvement of traceability and marking techniques. Participants also expressed a preference for national-level processing rather than the export of raw materials. The sandalwood (
Osyris lanceolata
) working group highlighted the need for basic ecological knowledge on the species, including silvicultural work on regeneration techniques and best harvesting practices. Currently there are no techniques for marking and tracking sandalwood once it has been harvested.
Other working groups developed recommendations on non-detriment findings, marking and traceability, wood identification, and governance. Reports from the working groups generated considerable plenary discussion, with the recognition of the need to establish regional wood identification laboratories in Africa to assist with enforcement. Participants said they would like ITTO and CITES to produce a summary of past work done under the ITTO–CITES Programme, particularly on the formulation of non-detriment findings. They also noted that Parties highly appreciate the collaboration between CITES and ITTO and that the need to continue and strengthen this should be stressed at the upcoming CITES Conference of the Parties.
More information is available at
www.cites.org