ITTO encourages sustainable wood use at meeting of APEC Expert Group
21 August 2023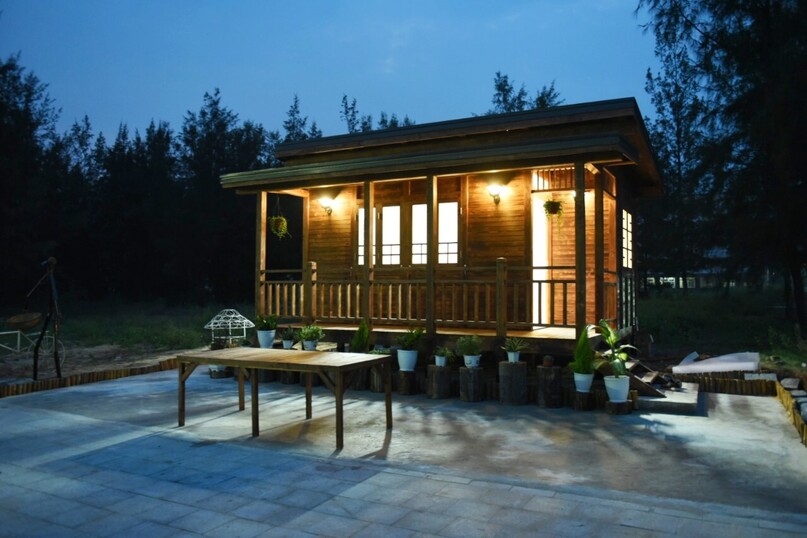 ITTO updated the Asia-Pacific Economic Cooperation (APEC) Expert Group on Illegal Logging and Associated Trade (EGILAT) on its work to promote sustainable wood use in domestic markets of member economies at the 24th plenary meeting of APEC EGILAT in late July.
The meeting, which was convened in Seattle, United States of America, on 30–31 July, was chaired by long-time ITTO delegate Ms Jennifer Conje from the USDA Forest Service.
The meeting discussed a wide range of matters related to the promotion of trade of legally harvested forest products and efforts to combat illegal logging and associated trade.
At the opening, the USA's Principal Deputy Assistant Attorney General, Katherine Konschni, emphasized the need to address the following challenges: ensuring that illegal trade does not undermine legal trade and the economic prosperity of APEC economies; removing the funding sources of transnational criminal organizations and terrorist networks; combating climate change by ensuring legal and sustainable forest management; protecting wildlife and stopping biodiversity loss; and protecting the livelihoods of communities who rely on forests. She also called on economies to recommit, post-COVID-19, to ensuring that the global forest products market does not become a financial playground for criminal elements, who might use illegally harvested forest products to drive other transnational crimes, perpetuate civil unrest, threaten global security, and fund terrorist organizations.
ITTO Projects Manager Tetra Yanuariadi briefed participants on ITTO projects in Viet Nam [PD 922/21 Rev.1 (I)], Thailand [PD 926/22 Rev.1 (I)] and Indonesia [PD 928/22 Rev.1 (I)], and on the development of a new, similar project in Malaysia. The aim of these projects, which are funded by the Government of Japan, is to develop domestic markets for legal and sustainable wood, and their scope covers the enhancement of national strategies and policies on timber production and timber products trade; the improvement of production capacity; building the capacity of community forestry enterprises; diversifying the range of wood products; and raising consumer awareness about the advantages of wood products.
Dr Yanuariadi said the projects represent part of ITTO's contribution to Sustainable Wood for a Sustainable World (SW4SW), an initiative of members of the Collaborative Partnership on Forests that aims to increase the value of sustainable wood supply chains and enhance their social, economic and environmental benefits. The promotion of sustainable wood is also part of ITTO's Legal and Sustainable Supply Chains programmatic line.
Dr Yanuariadi told the meeting that sustainable investments are needed to promote transformative change towards a circular bioeconomy, of which the timber sector will need to be a major part. It is essential, he said, to create an enabling environment for public and private investments in the tropical timber industry to promote sustainable production and consumption and ensure the sustainability of supply chains. ITTO also works to improve the livelihoods of forest communities, Dr Yanuariadi said, including by developing sustainable forest-based businesses.
Workshop on timber legality tools
Back-to-back with the EGILAT plenary meeting, a workshop on tools and technologies for timber legality was held in Seattle on 3–4 August 2023. The workshop was part of an APEC project to advance the trade and distribution of legally harvested forest products, overseen by US Department of State and the USDA Forest Service. Dr Yanuariadi shared information with workshop participants on the findings of an ITTO project [
PP-A/56-342B
] to analyze timber legality assurance systems in China and Viet Nam. The project is contributing to efforts to ensure the trade of legal and sustainable timber and timber products by systematically analyzing existing legality assurance systems and equivalent schemes and good practices. Among other things, the project aims to identify the steps that international stakeholders can take to further boost the legal and sustainable timber trade. Articles providing more details of the project were recently published in
TFU issue No. 32/2
.