Women's community group in Mexico shares knowledge on medicinal plants
16 October 2015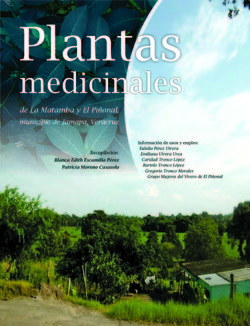 Women in the municipality of Jamapa in the state of Veracruz, Mexico, have released a
manual on medicinal plants
with the aim of disseminating their traditional knowledge on non-timber forest products (NTFPs) growing in their community. The publication is an output of ITTO project
RED-PD 045/11 Rev.2 (M)
, which aims at assessing the value of environmental services provided by coastal forests in Mexico.
The manual (available in Spanish only) compiles information on 44 plants and their uses in traditional medicine in rural areas of Veracruz. Many of the plants are also available in other parts of Mexico as well as in other countries. The manual contains information on the scientific and common names, the part(s) of the plant that can be used, the diseases that can be treated, how to prepare remedies, where the plant can be found, additional characteristics, and relevant illustrations and photographs.
For example, infusions of the leaves of avocado trees
(Persea americana
) is used to treat cholesterol and diabetes; the bark of red cedar (
Cedrela odorata
) can be applied as a treatment of hernias and cysts; and the fruit of cuajilote or caiba (
Parmentiera aculeata
) can help reduce kidney pain.
The information contained in the manual was compiled by
Grupo de Mujeres del Vivero de El Piñonal
, a local women's group, and members of the ITTO project at
Instituto de Ecología, A.C.
identified the species and validated the information provided. The manual is a significant scientific work as well as reflective of the traditions of the community.