New study examines EU private-sector timber procurement priorities
6 March 2019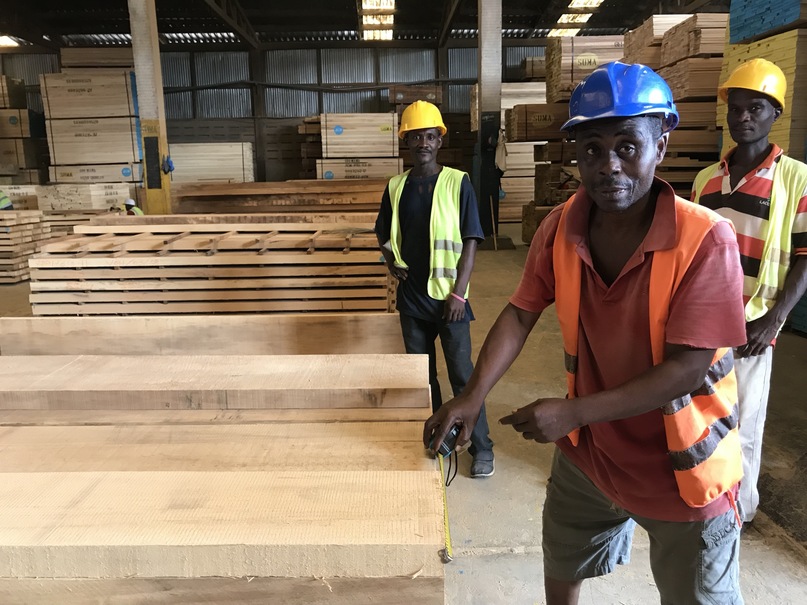 Private-sector procurement policies are prominent in the global North and among companies with global reach. A new special study by the
Independent Market Monitor
(IMM) identifies more than 100 organizations, tools, initiatives, templates and sets of guidance that could influence company timber procurement policies in the European Union (EU).
This latest study by the IMM assesses 65 potential sources of influence to identify attitudes and support for key indicators such as timber certification, legal compliance, and EU Forest Law Enforcement, Governance and Trade (FLEGT) licensing. The study also analyzes the responsible purchasing policies of 20 large EU-based companies in a range of sectors—from retail to timber importing – to determine, among other things, the level of support for FLEGT licensing. Interviews were conducted with trade associations, timber distributors and civil-society organizations to further explore their views.
Support for FLEGT licensing yet to match forest certification
The study found that support for FLEGT licensing is yet to reach the level achieved by forest certification. More than 70% of the assessed influential sources were positive and explicit in their support for some or all forms of forest certification, compared with around 40% that supported FLEGT licensing.
FLEGT licensing, when considered as a brand, was found to have fewer of the advantages of forest certification. For many of the companies and organizations interviewed and analyzed, FLEGT licensing therefore remains unproven in terms of its value and performance on the ground. Moreover, it is often unobtainable.
The nature of the EU Timber Regulation and its universal application in all EU countries should ensure that it carries status and meaning in the market, regardless of whether corporate policies confer additional status upon it. The reality is, however, that FLEGT-licensed timber is still a niche product, and even those working within the niche show varying levels of support, belief and trust in the "FLEGT brand" and what it stands for.
The report makes the following recommendations to boost the value of FLEGT-licensed materials in EU markets:
Communicate relevant results of independent monitoring and evaluation of systems underlying FLEGT licences in a timely manner and in a format that is appealing to the private sector.
Actively engage those civil-society organizations and private-sector organizations seeking to influence private-sector procurement policies.
Support the efforts of the private sector in FLEGT countries, especially those with active timber legality assurance systems, to promote the benefits and positive impacts of such systems.
Speed up the introduction of FLEGT-licensed timber from countries with voluntary partnership agreements (VPAs) with the EU.
The IMM is a multiyear programme funded by the EU and managed by ITTO. IMM's role is to use trade-flow analysis and market research to independently assess the trade and market impacts of the EU FLEGT initiative's VPAs.
To learn more about IMM visit
www.flegtimm.eu
Download the report "
EU voluntary private-sector timber procurement policies & the role of FLEGT licensing
"