China strengthens stimulus for real estate—with benefits for timber market
15 September 2023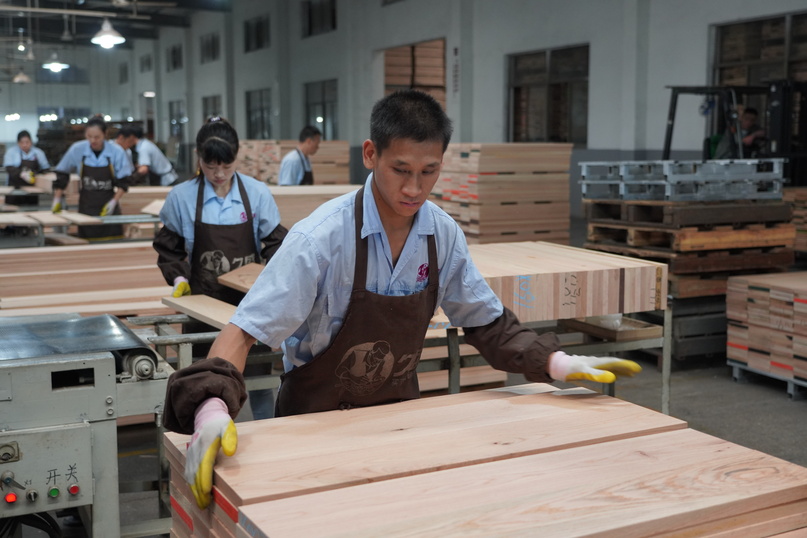 15 September 2023: China's timber market is holding up, despite insufficient export orders, according to the August 2023 edition of the Global Timber Index (GTI) Report, released today. The GTI Report tracks the timber sector in seven pilot countries around the world.
China's GTI registered 52.6% in August, the second consecutive month it has exceeded the threshold of 50% (indicating growth in the sector). On the release of a new national housing policy at the end of August, four first-tier cities in China—Beijing, Shanghai, Guangzhou and Shenzhen—announced that, "families that own no property in the region, regardless of whether they have taken a loan to buy a home in the past, are to be treated as first-time homebuyers eligible for favourable mortgage conditions". The policy could drive growth in the timber market in China and beyond.
The timber sector was relatively stable in Indonesia in August. The GTI declined slightly, to 48.1% (down from 50.0%), but harvesting and production increased and export orders were stable.
The timber sector showed less contraction than in previous months in Brazil, the Congo and Malaysia, where GTIs all rose slightly in August, to 36.1%, 36.0% and 37.9%, respectively. The news was not so good in Gabon and Mexico, where GTIs fell sharply, to 37.2% (from 51.3%) and 33.6% (from 43.4%), respectively.
GTI pilot countries have been keeping a close watch on progress in the implementation of the European Union Deforestation Regulation (EUDR). Indonesia, Malaysia and the European Union have established an ad hoc joint taskforce on the EUDR, with the kick-off meeting convening in early August. The aim of the taskforce is to seek common ground between producing and consuming countries and to encourage dialogue aimed at enhancing mutual understanding on implementation of the regulation.
Some enterprises have expressed concern about possible trade discrimination under the EUDR. The potential negative impacts on Brazilian timber products were discussed at a meeting of the agriculture, industry and trade committees of Brazil's Chamber of Deputies, which concluded that the EUDR would affect almost 35% of the products exported from Brazil to the European Union.
The monthly GTI Report is available free at www.itto.int/gti
Download the latest GTI Report here.