Issue 29 No. 3
From liability to asset
Interest in forest landscape restoration (FLR) has grown enormously in recent years, partly because it is an inclusive approach with widespread benefits and partly because of the vast area of degraded land in need of urgent restoration. An estimated 930 million hectares of forest lands in the tropics is degraded. Although this is alarming, it also represents an opportunity to "build back better", make progress towards Sustainable Development Goal 15 (life on land) and facilitate the implementation of the United Nations Decade on Ecosystem Restoration, which starts next year. This edition of the TFU presents new ITTO guidelines to assist in implementing FLR and illustrates how it can be applied.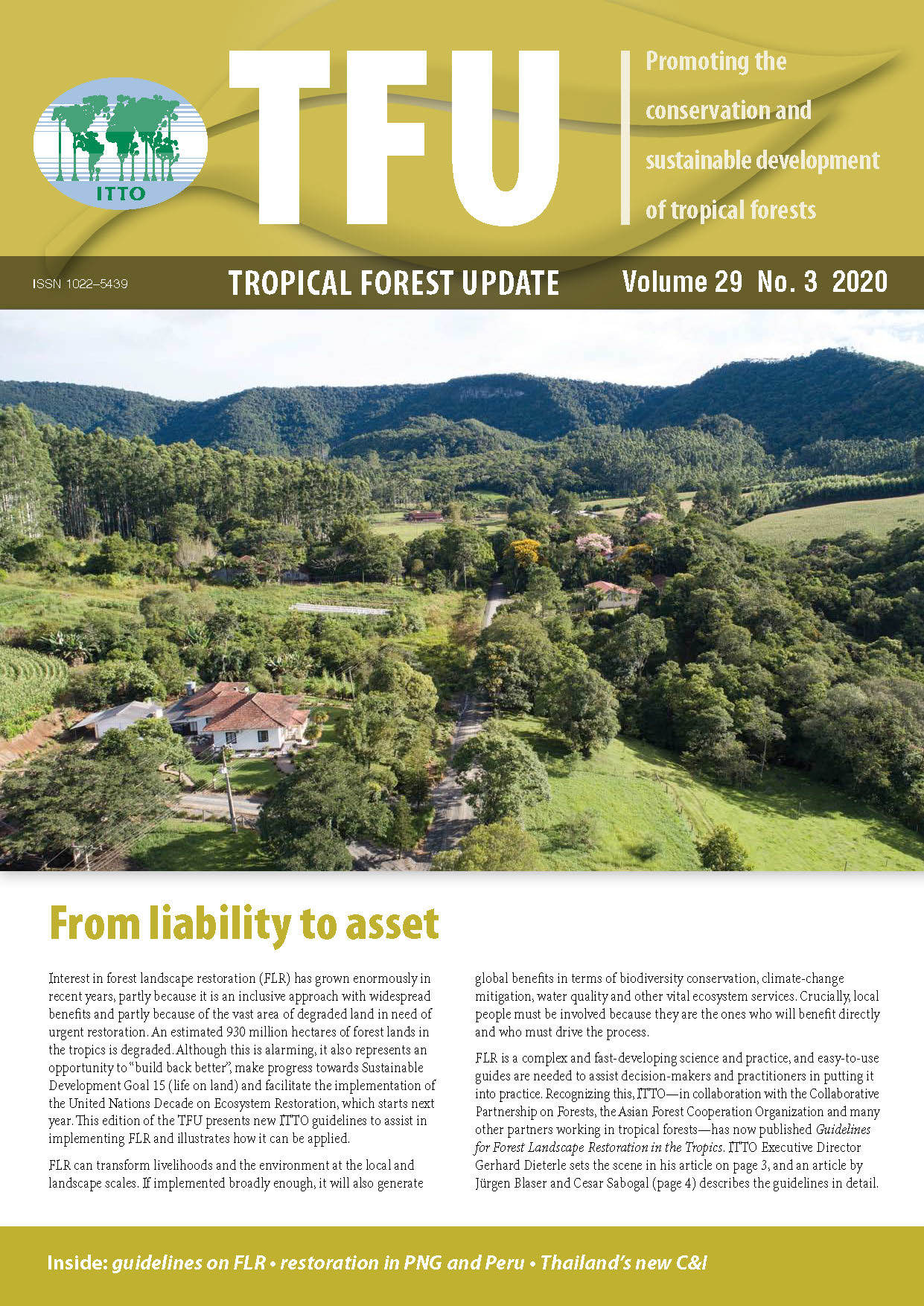 Full edition
The ITTO Tropical Forest Update is published quarterly in English, French and Spanish.
The French and Spanish editions are usually posted about one month after the English.
Content does not necessarily reflect the views or policies of ITTO. ITTO holds the copyright to all photos unless otherwise stated. Articles may be reprinted without charge providing the Tropical Forest Update and author are credited and the editor notified (tfu@itto.int).