Actualités des Forêts Tropicales

Numéro 29 No. 3
From liability to asset
Interest in forest landscape restoration (FLR) has grown enormously in recent years, partly because it is an inclusive approach with widespread benefits and partly because of the vast area of degraded land in need of urgent restoration. An estimated 930 million hectares of forest lands in the tropics is degraded. Although this is alarming, it also represents an opportunity to "build back better", make progress towards Sustainable Development Goal 15 (life on land) and facilitate the implementation of the United Nations Decade on Ecosystem Restoration, which starts next year. This edition of the TFU presents new ITTO guidelines to assist in implementing FLR and illustrates how it can be applied.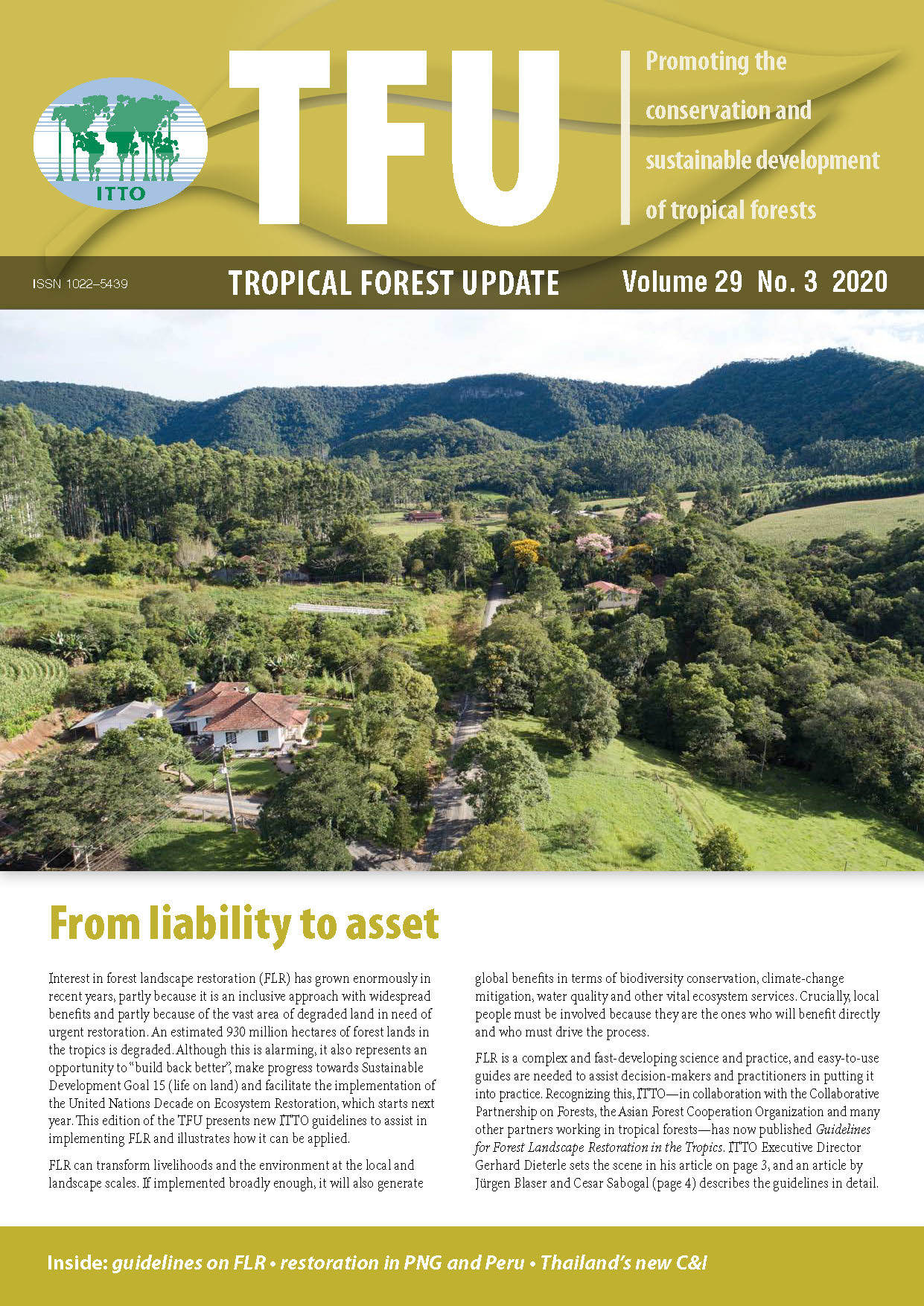 Édition intégrale
Actualités des Forêts Tropicales (TFU) est une revue trimestrielle publiée en anglais, espagnol et français; les éditions espagnole et française sont en général mises en ligne un mois environ après la version anglaise.
Les articles publiés ne reflètent pas nécessairement les opinions ou les politiques de l'OIBT. Sauf indication contraire, l'OIBT détient les droits d'auteur pour toutes les photographies publiées. Les articles peuvent être réimprimés librement, à condition de mentionner «Actualités des Forêts Tropicales» comme en étant la source ainsi que l'auteur, et d'en informer la Rédaction (tfu@itto.int).