Celebrating World Tourism Day—the potential of ecotourism in tropical forests to assist pandemic recovery
27 September 2022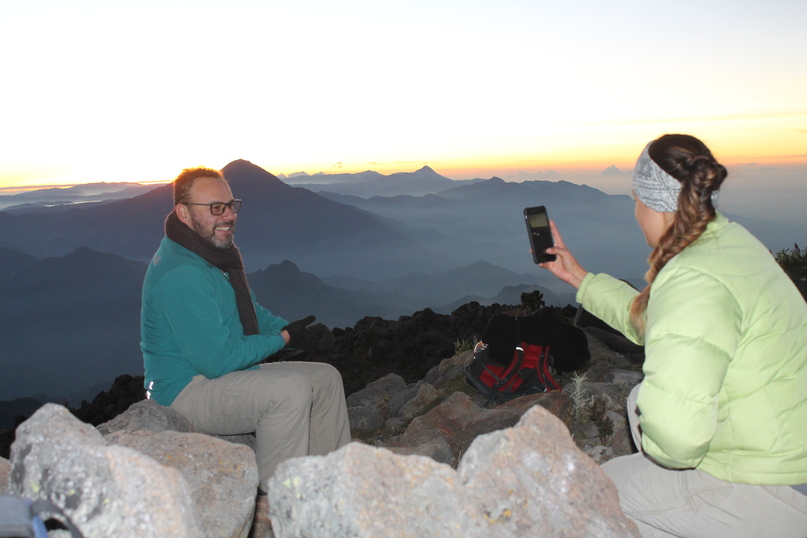 Yokohama, Japan, 27 September 2022: With their stunning beauty, immense biodiversity and cultural importance, sustainably managed tropical forests have huge potential for low-impact locally based ecotourism. In celebration of World Tourism Day, we describe some of ITTO's work to encourage ecotourism ventures in local communities.
This year's theme of World Tourism Day, Rethinking Tourism, stresses the importance of tourism as a pillar for development and building back better. According to the United Nations, tourism employs one in every ten people on the planet. The industry has rebounded strongly in 2022—the World Tourism Organization reports that international tourist arrivals doubled in January 2022 compared with the same period in 2021.
Sustainable forestry offers many opportunities for viable ecotourism ventures that support local livelihoods, help conserve biodiversity, restore forest ecosystems and bring joy to travellers, as illustrated by some of ITTO's field work across the tropics.
A transboundary ITTO project in the Tacaná Volcano area of influence—part of the Mesoamerican Biodiversity Corridor on the border between Mexico and Guatemala—improved the standard of living of local people based on the conservation and sustainable use of local forest resources. The area has huge potential for ecotourism, with hiking and birdwatching among many attractions. The project restored 195 hectares of forest, improved landscape connectivity, and trained local communities in entrepreneurship and tourism services. It also promoted cooperation between tourism-related institutions in the two countries and improved tourism infrastructure and equipment. Overall, the project benefited 1534 families directly and about 7000 people indirectly.
Long-running ITTO projects have strengthened cooperation in transboundary conservation between the Betung Kerihun National Park in West Kalimantan, Indonesia, and the Lanjak Entimau Wildlife Sanctuary in Sarawak, Malaysia. The area has considerable potential for ecotourism, including trekking, due to its abundance of fauna and flora, its diversity of ecosystems, and the rich culture of the Penan peoples. The benefits of conservation are being shared through co-management, sustainable forest use and ecotourism. The latest ITTO project in the long-running series conducted a feasibility study on village-level ecotourism and held a focus group on the promotion of ecotourism in West Kalimantan and Sarawak.
In Cameroon, an ITTO project promoted the restoration and sustainable management of the Bamboutos Mountain Range, also known as the "water tower". The project carried out surveys and studies on participatory development and forest conservation and restoration, concluding that the area has high tourism potential. The studies recommended the removal of various constraints hindering the classification of the area as a reserve and raised awareness among local people of the value of restoring degraded forests in the area.
"These projects show that tropical forest conservation and sustainable-use initiatives can be tapped for their ecotourism potential," said ITTO Executive Director Sheam Satkuru. "Doing so requires collaboration among stakeholders and across sectors, and local communities need to be supported as they develop the capacity to provide ecotourism services. We need to replicate and scale up these kinds of initiatives in the tropics, especially in light of the Glasgow Declaration on Climate Action in Tourism and the potential of ecotourism to help build back better as part of the COVID-19 recovery."