G7 countries to accelerate decoupling of trade and deforestation, encourage sustainable tropical forestry through ITTO
10 June 2022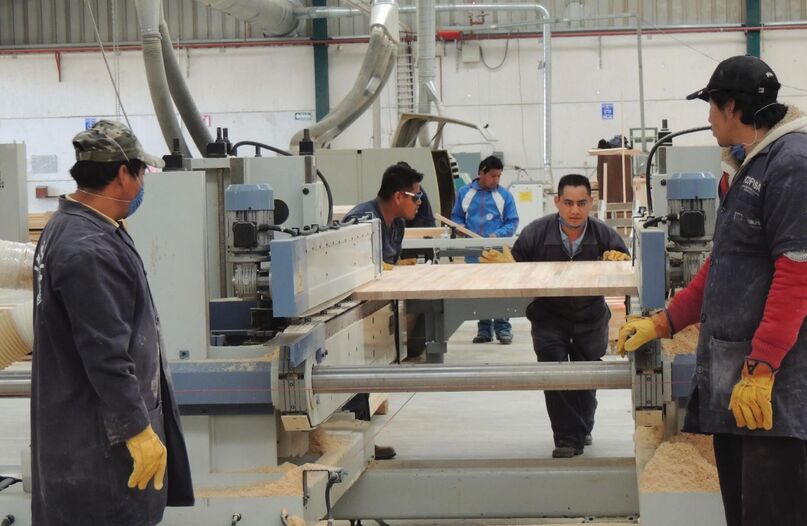 Yokohama, 10 June 2022: The G7 Ministers responsible for Climate, Energy and the Environment have agreed to accelerate the transition to sustainable supply chains that decouple trade and agricultural production from deforestation and forest degradation and to promote sustainably produced wood and wood products, including through ITTO, according to a joint communiqué released on 27 May 2022 in Berlin.
The G7, or Group of Seven, is a high-level intergovernmental political forum consisting of Canada, France, Germany, Italy, Japan, the United Kingdom of Great Britain and Northern Ireland, and the United States of America.
In the communiqué, the ministers expressed "deep concern regarding the triple global crisis of climate change, biodiversity loss and pollution, recognising that these challenges are inextricably interlinked and mutually reinforcing, and that they are driven largely by human activity and by unsustainable patterns of consumption and production".
Among other things, the ministers committed to supporting a transition to supply chains that are environmentally sustainable, net-zero-aligned and climate-resilient, reduce pollution, decouple agricultural production from forest loss and land degradation, use resources sustainably, reduce product environmental impact, foster a circular economy, and are nature-positive.
According to the communiqué, one way they will do this is by promoting sustainable forest management and sustainably produced wood and wood products, including through ITTO.
The ministers said they will work with producer countries and other consumer countries, Indigenous Peoples, the private sector, non-governmental organizations, academia, international organizations and local communities "to explore opportunities to increase the coherence of approaches".
The ministers also reaffirmed their commitment to working with other developed-country parties to urgently implement the Climate Finance Delivery Plan: Meeting the USD 100 Billion Goal, and they called on all countries to scale up efforts to mobilize finance from all sources to support climate action.
ITTO Executive Director Sheam Satkuru welcomed the communiqué and expressed hope that it will encourage the delivery of more finance for sustainable forestry in the tropics.
"Sustainable tropical forestry is central to addressing the triple crisis articulated by the G7 ministers," she said. "Forests are home to a large proportion of global biodiversity, they capture and store carbon, and produce wood and other forest products, which are vital non-polluting materials that will help power a more circular economy. It is clear that significant financial assistance is needed to accelerate these efforts. ITTO has a proven track record over more than 30 years in implementing sustainable forestry projects across the tropics, in partnership with implementing agencies. We are ready to fully support these laudable aims through the Climate Finance Delivery Plan, where actions will definitely speak far louder than words."
Read the G7 Climate, Energy and Environment Ministers' Communiqué