The time to invest in forestry is now
3 May 2022, Seoul, Republic of Korea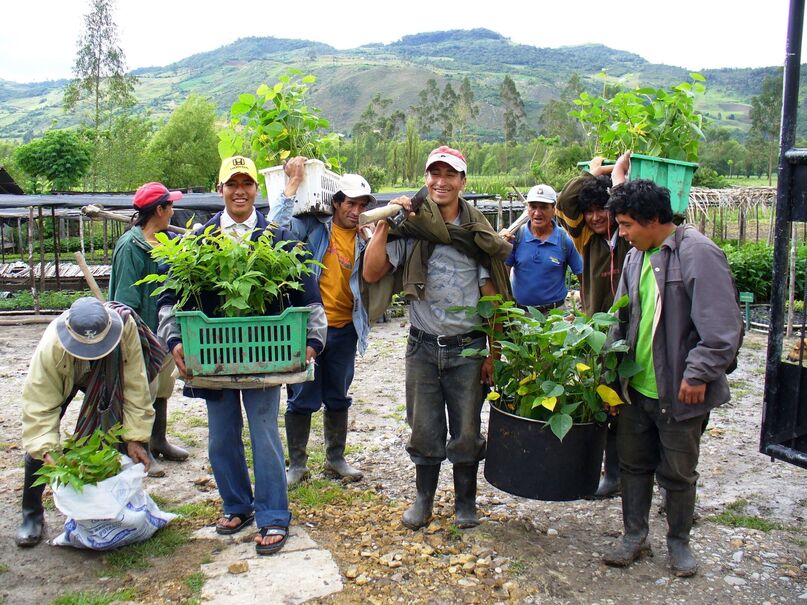 Seoul, Republic of Korea, 3 May 2022: ITTO has been promoting sustainable investment in tropical forests for over a decade. However, the increasing importance of forests in overcoming global challenges means that the time to invest is now, according to experts at a special event co-organized by ITTO and partners on day two of the XV World Forestry Congress.
Titled "Sustainable investments in forests for people, profit and nature", the special event underlined the need to advance forest projects and programmes with the potential to catalyse low-carbon economic growth, green jobs, ecosystem restoration and attractive returns, which in turn can contribute to the achievement of the Sustainable Development Goals.
Experts at the event noted that, while the Paris Agreement and the Glasgow Leaders' Declaration on Forests and Land Use have put forests atop the global environmental agenda due to their potential to address climate change, biodiversity loss and poverty, a very low percentage of climate finance flows to smallholders ready to scale up sustainable forestry. For this reason it is important to dissect the drivers of sustainable investment and the market potential for the sustainable production and consumption of forest products.
ITTO Executive Director Sheam Satkuru, presenting during the session "The future of forest investment", said the sustainable production and consumption of forest products could be expanded enormously by establishing clear metrics and goals on both sides of the equation. Ms Satkuru pointed at practical measures such as public-private procurement policies that favour the use of timber in construction, an accounting system for sequestered carbon, consumption targets, and the promotion of legal and sustainable supply chains. "Such measures will send clear market signals and give confidence to investors. The time is right to invest in forestry", she said.
Ms Satkuru also asserted that harvesting timber from legally and sustainably managed forests is not deforestation and drew attention to the value of small, scalable and replicable ITTO projects in demonstrating the transformational impacts of forest investment on livelihoods and the environment. She urged other international organizations to work together to tailor cohesive and attractive programmes for major donors that could mainstream the funding of forestry projects that benefit local communities and smallholders.
Investment in forestry was the subject of many other sessions on day 2 of the XV World Forestry Congress. ITTO also participated in ministerial forums on forest finance and "Sustainable wood—towards carbon-neutral and resilient economies"; a sub-theme 2 session on sustainably managed forests for biodiversity; and the side-event "Building healthy and resilient landscapes through forest landscape restoration" co-organized with the International Union of Forest Research Organizations and the Asian Forest Cooperation Organization.