ITTO informs expert group on impacts of pandemic on tropical timber trade
18 February 2022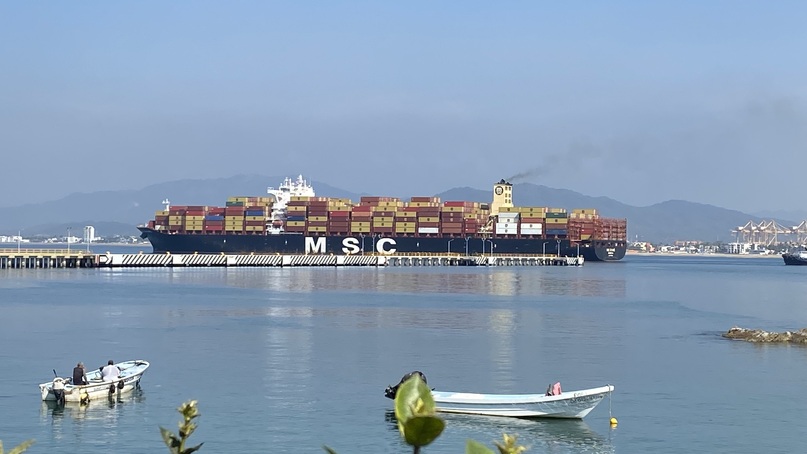 Yokohama, 18 February 2022: The COVID-19 pandemic is likely to have long-term ramifications for tropical timber supply chains, according to ITTO Executive Director Sheam Satkuru, speaking at the 21st meeting of the Asia-Pacific Economic Cooperation (APEC) Expert Group on Illegal Logging and Associated Trade (EGILAT), held virtually on 14–15 February 2022.
Meeting participants received updates from a range of speakers on the implications and impacts of the pandemic on the harvesting and trade of timber and timber products, as well as actions taken to address these. Ms Satkuru reported on the impacts in tropical regions and the major markets for tropical timber.
Common issues among tropical timber producers, she said, included fluctuations in timber production and consumption, logistical challenges at mills and ports caused by restrictions imposed to control the spread of the virus, soaring freight rates, labour shortages, and cost increases.
Issues confronting major tropical timber markets in 2021 included a shortage of shipping containers; market fluctuations; low inventories; and restrictions on retail activities due to a shift to online sales. Conversely, there had been an increase in wood demand in many markets due to rises in home construction, repairs and remodelling, with more people staying at home during the pandemic.
Tropical timber producers and consumers were affected by severe supply-chain disruptions caused by, among other things, the limited availability of shipping containers and stockpiling at ports, as well as by reduced communication between buyers and suppliers. Such impacts could be felt in some countries for years, said Ms Satkuru, and could, in turn, have other ramifications, such as supply and market diversification, changes in the consumption of different species and products, and bigger fluctuations in costs and distribution.
Ms Satkuru referred to two recent ITTO publications, one on fiscal and non-fiscal incentives for sustainable forest management and the other on trends in tropical timber supply and trade to 2050; the latter included an estimate of the likely time required for the sector to recover to pre-pandemic levels. Both publications are available at www.itto.int/technical_report/.
"ITTO will continue to provide timely news on timber markets and the tropical timber trade through its Market Information Service and will publish updates on its website on how tropical timber-producing countries are weathering the pandemic," said Ms Satkuru.
Also at the EGILAT meeting, Ms Satkuru presented on ITTO's ongoing work to strengthen collaboration and information-sharing with its member countries and partners, such as the members of the Collaborative Partnership on Forests and other international and regional organizations, including through the development of internationally agreed guidelines on aspects of sustainable tropical forestry, such as criteria and indicators, forest landscape restoration and biodiversity conservation.
"The use of ITTO guidelines will definitively assist tropical timber-producing countries in implementing SFM and will greatly assist in proving that their timber is legally harvested from sustainable sources," said Ms Satkuru. "Increased governance and enforcement are essential for protecting the values of sustainably managed tropical forests and ensuring their effective contribution to the various Global Forest Goals and Sustainable Development Goals and to climate-change mitigation and adaptation."
Ms Satkuru also confirmed that ITTO stands ready to collaborate with APEC economies in addressing challenges related to the legal and sustainable tropical timber trade, including by assisting in gathering complex information and data and strengthening forest governance and law enforcement. ITTO will also work with its member countries to identify opportunities to increase capacity building, technology transfer, incentives and consumer awareness about legal and sustainable timber.

Click here or more information on APEC–EGILAT.