ITTO releases guidelines for restoring degraded tropical forest landscapes
6 October 2020, Yokohama, Japan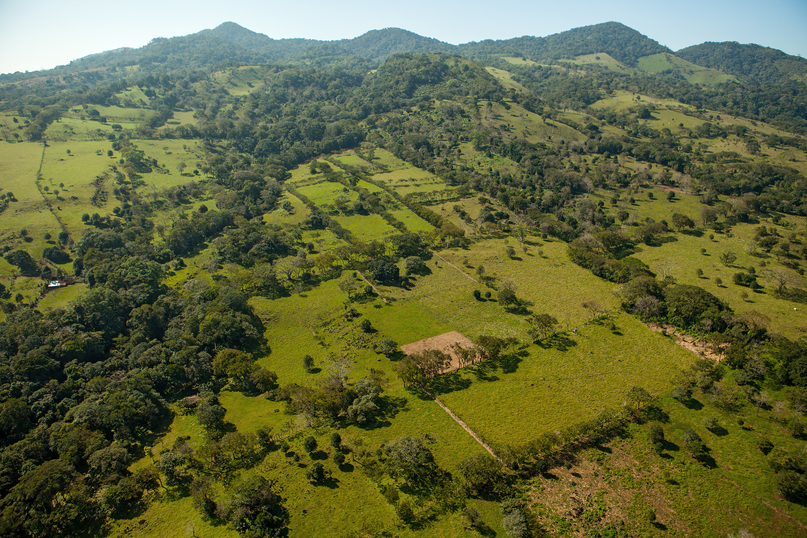 The aim of new guidelines published by ITTO on 5 October 2020 is to help stakeholders—from policymakers to foresters and farmers—in restoring degraded landscapes, thereby providing vital goods and ecosystem services and creating sustainable rural livelihoods and employment.
Forest landscape restoration (FLR) is an inclusive approach that uses trees and other forest elements to build healthy and resilient ecosystems in which people and nature exist in harmony. It is a fast-developing science and practice, and there is an urgent need for easy-to-use guides to assist decision-makers and practitioners in putting it into practice.
Recognizing this need, ITTO—in close collaboration with the Collaborative Partnership on Forests, the Asian Forest Cooperation Organization and many other partners1 working in tropical forest landscapes—has now published Guidelines for Forest Landscape Restoration in the Tropics.
The guidelines were drafted by two world-renowned experts, Jürgen Blaser and Cesar Sabogal, with extensive inputs from other scientists, policymakers, field practitioners and institutions around the world.
In welcoming the new guidelines, ITTO Executive Director Gerhard Dieterle said that their publication comes at a crucial time, with the United Nations Decade on Ecosystem Restoration beginning in 2021 and the deadline for meeting the Sustainable Development Goals only ten years away.
"We expect the UN Decade to catalyze an upsurge in landscape restoration worldwide," said Dr Dieterle. "These guidelines will be an important tool for accelerating action to build healthy, resilient and productive landscapes in the tropics, with all the benefits this will bring."
Dr Blaser said that interest in FLR has grown enormously in recent years, partly because it is an inclusive approach focusing on landscape integrity and partly because of the vast area of degraded land in need of urgent restoration.
"We estimate that about 900 million hectares of forest lands in the tropics are degraded," said Dr Blaser. "FLR provides the means to turn this liability into a valuable asset."
"FLR has huge potential to improve livelihoods and the environment at the local and landscape scales with the engagement of local people, especially farmers and other smallholders," agreed Dr Sabogal. "If applied broadly enough, it will also provide global benefits in terms of biodiversity conservation, climate-change mitigation, the maintenance of soil and water quality, and other ecosystem services."
Dr Dieterle said he believed that FLR would also constitute a key response strategy for tackling the causes and impacts of the COVID-19 pandemic.
"FLR should be at the heart of recovery strategies in response to the pandemic at the international, regional and national levels," he said. "It is crucial to recognize that ecosystem integrity plays a key role in keeping societies healthy and on a path towards sustainability."

The new guidelines complement and build on the ITTO Guidelines for the Restoration, Management and Rehabilitation of Degraded and Secondary Tropical Forests, published in 2002. Those guidelines represented the first international effort to provide overall guidance on tropical forest restoration, and they remain valid today. The new guidelines take a broader landscape view, however, and are structured around six principles of FLR developed by the Global Partnership on Forest and Landscape Restoration.

Download the publication
Download the FLR policy brief

1
The guidelines are a joint effort of ITTO, members of the Collaborative Partnership on Forests, particularly the Center for International Forestry Research, the Food and Agriculture Organization of the United Nations, the Global Environment Facility, the International Union for Conservation of Nature, the International Union of Forest Research Organizations and the United Nations Environment Programme, and other institutions, especially the Asian Forest Cooperation Organization, RECOFTC, WeForest and the World Resources Institute.