New joint publication on forest product conversion factors
8 April 2020, Yokohama, Japan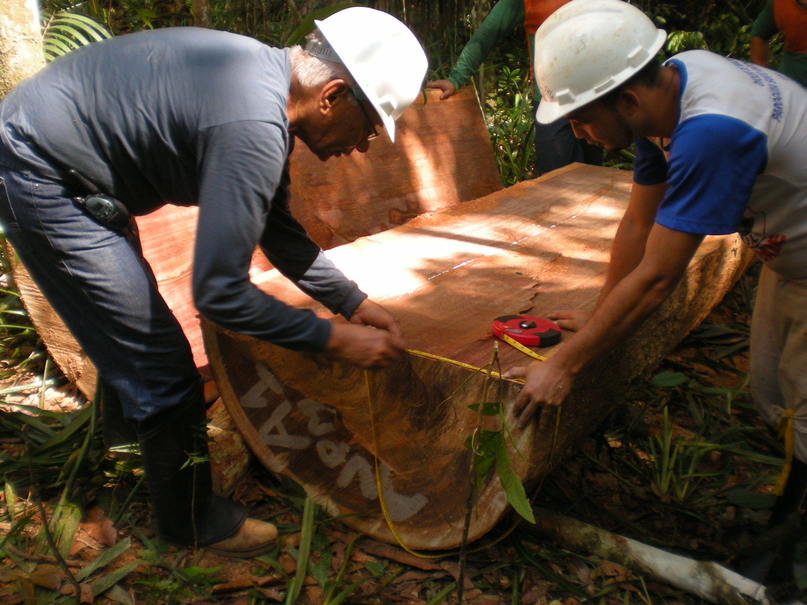 A new publication by ITTO, the Food and Agriculture Organization of the United Nations (FAO) and the United Nations Economic Commission for Europe (UNECE) provides the most up-to-date and comprehensive set of conversion factors in forestry. Conversion factors are used primarily for measuring the efficiency and technical progress of forest industries, and this publication will support the work of analysts, policymakers, forest practitioners and manufacturers worldwide.

The forest sector has long used conversion factors as a tool for analyzing forest production, wood product manufacturing efficiency and the performance of industrial processing. A conversion factor is primarily a ratio of raw-material input to output, such as from industrial roundwood to finished and semi-finished wood products.
Analysts, policymakers, forest practitioners and forest-based manufacturers often use conversion factors to understand drivers of efficiency, feasibility and economics in the wood industry. International organizations such as ITTO use them mainly to calculate wood balances between roundwood harvested and the production of wood products (such as the quantity of roundwood needed to produce a given quantity of sawnwood or plywood). Obtaining the most accurate conversions possible is imperative to avoid the misreporting, in statistics, of roundwood shortages and surpluses and to provide stakeholders and policymakers with reliable information on the production and consumption of timber at the national to global levels.
FAO and UNECE have published previous studies on conversion factors, most recently in 2010—although that publication covered only Europe, the Commonwealth of Independent States and North America. To expand the geographic coverage, ITTO joined FAO and the UNECE to update existing factors and include several tropical countries. As a result of this international collaboration, the current publication (which supersedes the 2010 edition) covers 37 countries, the highest geographical reporting to date.
Developing worldwide estimates of conversion factors remains a challenge because many countries lack reliable, consistent information on the efficiency of their forest industries, reinforcing the need to constantly strengthen their statistical capacities.
This publication provides input:output ratios for eight categories of wood-based forest products—such as sawnwood, panels, wood pulp and paper, and energy wood products and properties—as well as easy-to-understand explanations of the units of measure and determinants of ratios, and information on the physical properties of wood-based forest products.

Download the publication.