Issue 28 No.3/4
Fast-tracking sustainability
With many indicators of sustainability heading in the wrong direction globally, it's easy to lose sight of the gains being made and the success stories emerging due to efforts in the forest sector. The international community is increasingly recognizing the important role that tropical forests and forest products can play in the fight against climate change, while also providing the world with much-needed materials and enabling rural communities to achieve economic development.

By sustainably producing timber and non-timber products and maintaining or increasing the delivery of environmental services, the tropical forest sector clearly has a huge role to play in global efforts to address environmental and developmental challenges. Fast-tracking this role will require a renewed effort at all scales and from all actors—and the international community can lead the way.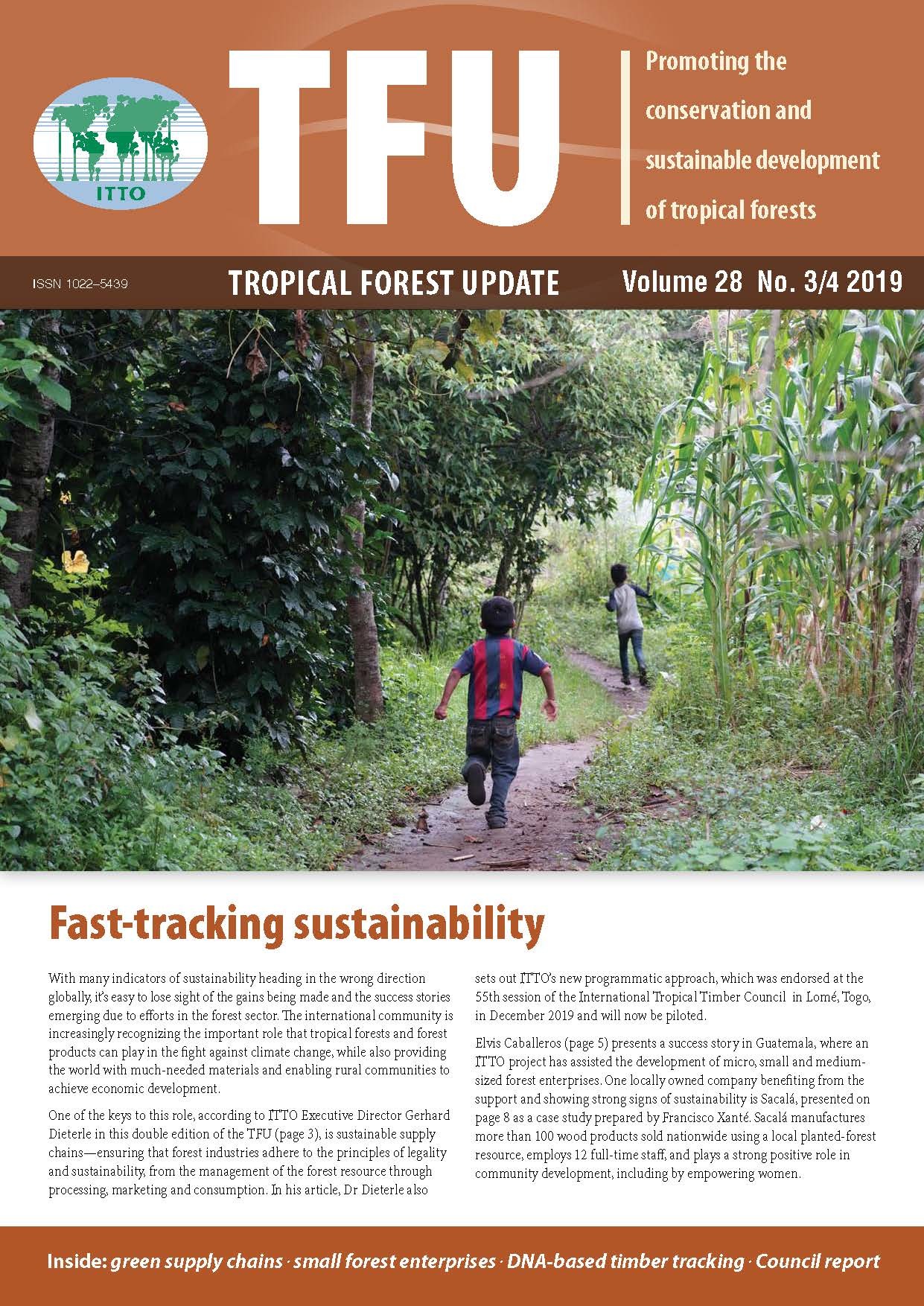 Full edition
The ITTO Tropical Forest Update is published quarterly in English, French and Spanish.
The French and Spanish editions are usually posted about one month after the English.
Content does not necessarily reflect the views or policies of ITTO. ITTO holds the copyright to all photos unless otherwise stated. Articles may be reprinted without charge providing the Tropical Forest Update and author are credited and the editor notified (tfu@itto.int).