Issue 29 No. 4
Looking for the positives
We bid farewell to 2020 with little regret—it has been an unusually difficult year for most, including in the tropical forest sector. But even in these grimmest of times, there is cause for optimism. With the UN Decade on Ecosystem Restoration upon us, the latest edition of the TFU presents stories about restoring and sustainably using forests. We look forward to 2021 in solidarity and hope.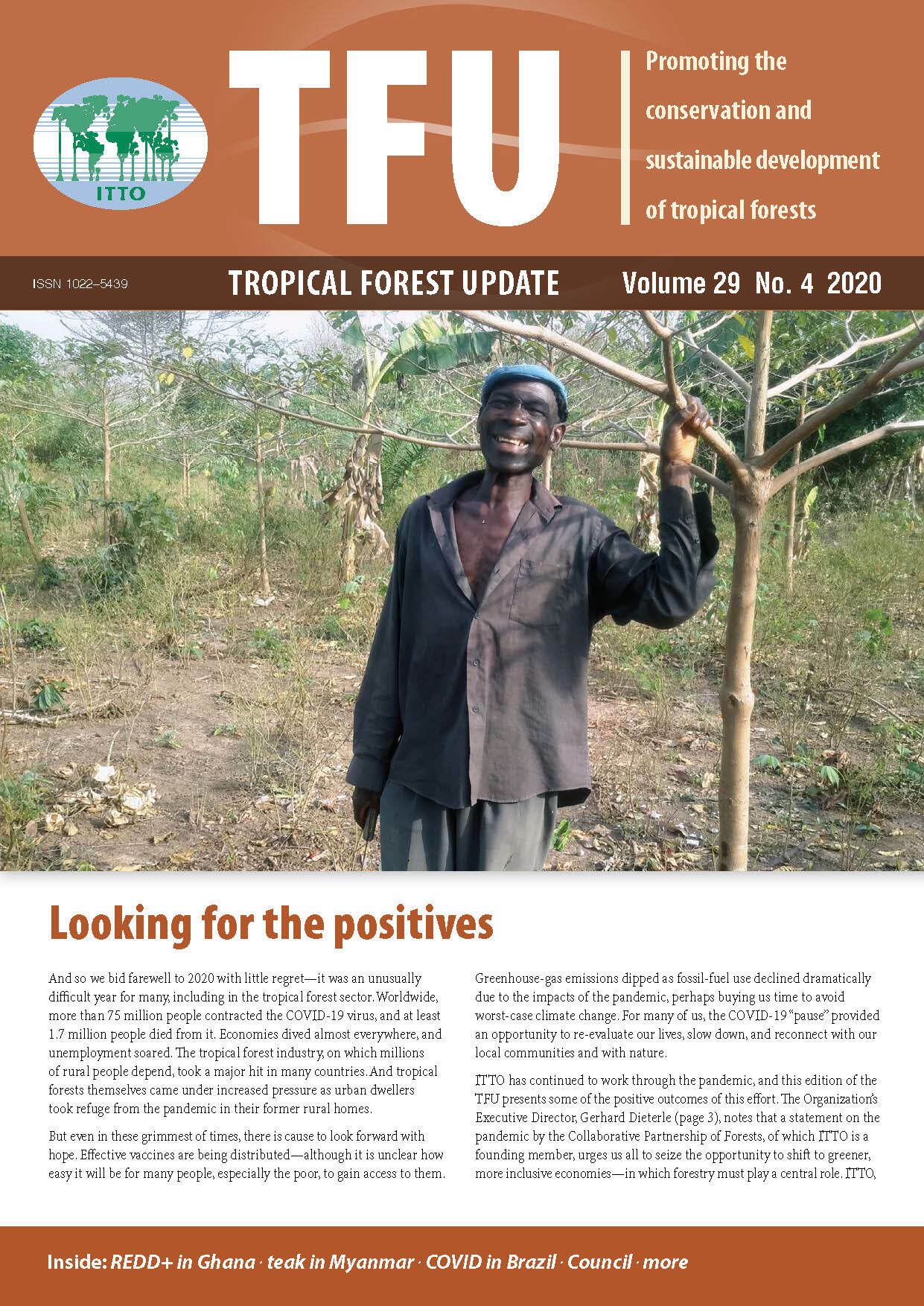 Full edition
The ITTO Tropical Forest Update is published quarterly in English, French and Spanish.
The French and Spanish editions are usually posted about one month after the English.
Content does not necessarily reflect the views or policies of ITTO. ITTO holds the copyright to all photos unless otherwise stated. Articles may be reprinted without charge providing the Tropical Forest Update and author are credited and the editor notified (tfu@itto.int).