More forestry professionals needed in Congo Basin
24 September 2019, Yokohama, Japan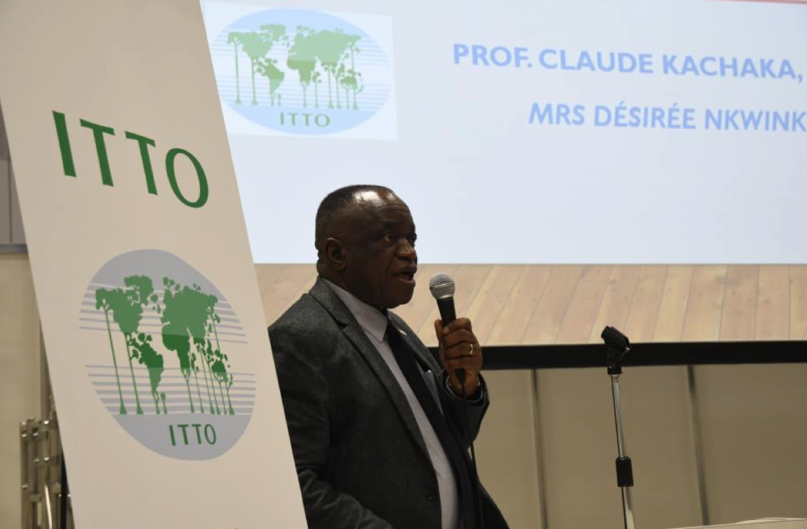 Consumer markets are increasingly demanding proof of timber legality, but Congo Basin countries still lack sufficient qualified people to put sustainability and legality measures in place, according to Claude Kachaka Sudi, Regional Coordinator of the Network of Central African Forestry and Environmental Training Institutions (RIFFEAC).
Dr Sudi was speaking at an ITTO side-event at TICAD 7 in Yokohama, Japan, last month. The side-event, which was held on 28 August 2019, was co-organized by ITTO, Japan's Forestry Agency and the Japan International Cooperation Agency (JICA), with the support of Japan's Ministry of Foreign Affairs, the City of Yokohama and Kanagawa Prefecture.
Dr Sudi told participants that demands for proof of timber legality in import markets presented a considerable challenge for education and training on sustainable forest management (SFM) in Congo Basin countries. Many timber producers in the subregion lack qualified human resources to deal with the requirements and intricacies of legal and sustainable supply chains, from the standing tree in the forest to shelves in consumer countries.
Dr Sudi said more education and training is needed on, for example, forest inventory and planning, SFM practices, forest operations, production, verification, certification, timber tracking, timber processing, shipping and marketing. Human resource development in these fields will contribute to the achievement of the Sustainable Development Goals, especially 4 ("quality education"), 8 ("decent work and economic growth"), 9 ("industry, innovation and infrastructure"), 13 ("climate action") and 15 ("life on land").
Dr Sudi referred to the ITTO project, "
Building capacities of RIFFEAC's forestry training institutions in the Congo Basin
", funded by JICA, the Governments of Belgium and Switzerland. This project has developed training modules on SFM and provided equipment, infrastructure and materials to seven forestry and environment training institutions in five Congo Basin countries for the training of skilled, management-level forestry personnel responsible for implementing SFM.
Watch a video
.
Download Dr Sudi's presentation below