ITTO and FAO collaborate to help build statistics capacity in Viet Nam
14 May 2019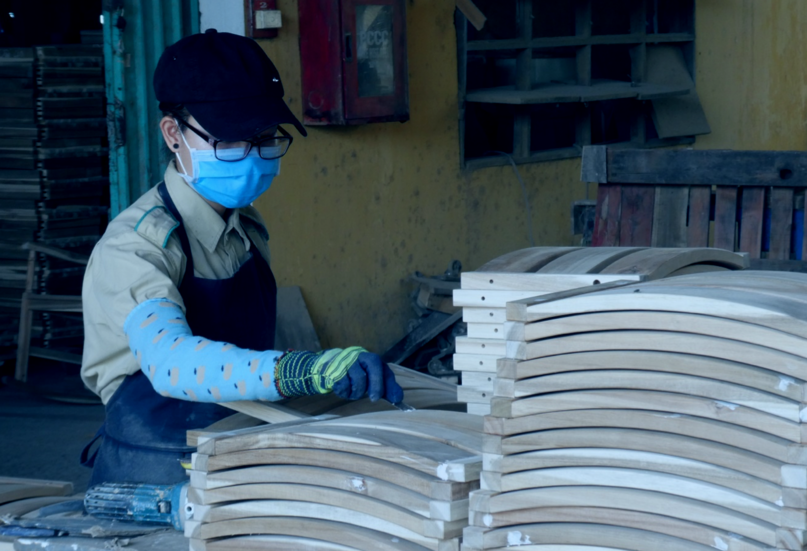 A workshop convened by ITTO, the Food and Agriculture Organization of the United Nations and national agencies in Viet Nam in April has helped increase capacity in forest product statistics and reporting. Viet Nam is a leading importer of tropical primary products and exporter of wood furniture, and it needs reliable data for effective policymaking and to attract foreign investments.
The FAO–ITTO National Workshop on Forest Products Statistics in Viet Nam, which was co-organized by the Viet Nam Administration of Forestry (
VNFOREST
) and supported by the Forest Resources and Environment Center, took place in the city of Da Nang on 10–12 April 2019. Attended by about 30 Vietnamese forest specialists, technicians, statisticians and academics and representatives of the public and private sectors, the workshop focused on improving the collection, validation, reporting and dissemination of forest product statistics via the submission of the
ITTO Joint Forest Sector Questionnaire
. Participants also reviewed the status of the Vietnamese forest product processing sector, the legal framework for forest statistics, interagency coordination, statistical indicators, foreign trade statistics (exports and imports), and timber supply.
Other topics addressed at the workshop included research and development in forest plantations; wood efficiency; conversion factors; and ongoing negotiations between Viet Nam and the European Union on a voluntary partnership agreement under the European Union Forest Law Enforcement, Governance and Trade programme. FAO presented the
Guidelines on Data Collection for National Statistics on Forest Products
published by Global Strategy in December 2018.
Participants analyzed ways to improve interagency communication and cooperation, data collection and dissemination.
The workshop included a visit to
Forexco Quangman
, a furniture company that manages certified acacia plantations, employs 700 people and produces furniture aimed mainly at American and European markets. Participants learned about the process of wood furniture production, from raw timber to finished products.
The workshop helped clarified valuable statistics, such as the volume of industrial roundwood produced annually in Viet Nam (27 million m
3
in 2017). The workshop increased national capacity in data collection, improved communication and collaboration among agencies (VNFOREST, the General Statistics Office, the General Department of Customs, the Forest Inventory and Planning Institute, and the Forest Resources and Environment Center), and reinforced collaboration between FAO, ITTO and Vietnamese agencies.
Presentations made at the workshop are available in English and Vietnamese at
www.fao.org/forestry/statistics/80566@212059/en