Good data systems key to responsible timber trade, say experts at Asia-Pacific Forestry Week
26 June 2019, Incheon, Korea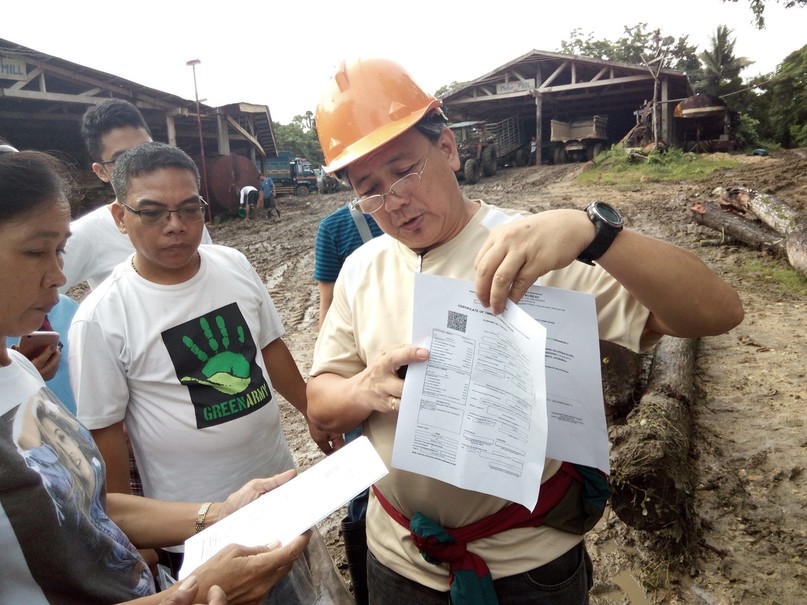 Countries in the Asia-Pacific region should ensure they have robust, well-resourced systems in place to strengthen the collection, sharing and analysis of data on timber and non-timber forest products, according to panelists and participants at a series of events co-led by ITTO during Asia-Pacific Forestry Week (APFW 2019) in Incheon, the Republic of Korea, in mid-June.
The eight partner events and two plenary sessions convened at the APFW 2019 as part of Stream 4, "Promoting Responsible Trade and Markets", were attended collectively by about 350 people. The stream canvassed emerging trends in the trade of, and markets for, forest products, the actions taken by producer countries to promote legal and sustainable forest products, and consumer behaviours affecting these in the Asia-Pacific region and beyond.
"It's clear that sound data are the basis of sound forest management and therefore of responsible trade and markets," said ITTO's Steven Johnson. "The best way for countries and companies to convince the world of their social and environmental credentials is to provide reliable information on what is happening in the forest and along supply chains. And this requires robust, transparent data-collection systems."
Stream attendees heard that Illegal logging remains the single largest category of environmental crime, degrading forests, eroding governance and the rule of law, and negatively affecting local communities.
"As trade in timber increases, forest-related crime becomes increasingly transnational and requires increased international cooperation in law enforcement and information exchange," said the World Resources Institute's Charles Barber.
Many countries in the region are taking steps to put in place timber legality measures, often with international input or assistance. Moreover, demand- and supply-side measures to promote legal and sustainable wood and non-wood forest production and trade are growing in importance and impact, and China is playing an increasingly important role. There is potential for the wood sector to learn from experiences related to non-timber forest products in working with small and medium-sized enterprises and communities.
Nevertheless, suppressing illegal logging requires action at all parts of the supply chain, said Johnson.
"I think there was consensus among participants in the stream events that governments need to both pressure the private sector to increase their due diligence and at the same time provide capacity-building support related to legality compliance, especially for small and medium-sized enterprises," he said.
The stream leaders collectively put forward the following recommendations to the member countries of the Asia-Pacific Forestry Commission:
Develop and resource platforms for stronger data collection, sharing and analysis for both timber and non-timber forest products.

Better statistics and information management (especially on non-timber forest products) are needed to improve supply-chain controls, facilitate systems implementation, reduce costs, apply due diligence, inform policy/regulatory reform and facilitate independent monitoring activities.

Balance the attention and work on the producer/supply side as well as on the consumer/demand side; enhance multisectoral collaboration; and undertake stronger and inclusive policy work and analysis for supply and demand aspects of timber and non-timber forest products.
To fully leverage trade benefits for improved governance and livelihoods, legality systems and their requirements need to be adapted and made accessible to smallholders, communities and micro-enterprises. This includes, among other things:

More policy support on non-timber forest products to address their complexities and diversity
Strengthening community engagement in the timber sector.
ITTO partnered with the following in organizing APFW Stream 4: The European Forest Institute (EFI) EU Forest Law Enforcement, Governance and Trade Facility; FAO-EU FLEGT Programme; Forest Trends; the International Network for Bamboo and Rattan (INBAR); the Non-timber Forest Products Exchange Programme (NTFP-EP); and the World Resources Institute (WRI). Partner events in Stream 4 were organized by: the Forest Department Sarawak; the Forest Stewardship Council; the Global Timber Tracking Network; the Korea Forest Service; the Korea–Mekong Forest Cooperation Center; NTFP-EP; the Programme for the Endorsement of Forest Certification; and the Royal Forest Department of Thailand.
Presentations from Stream 4 are available here:​​​​