Communicating tropical timber's green credentials key to unlocking its potential
4 May 2022, Seoul, Republic of Korea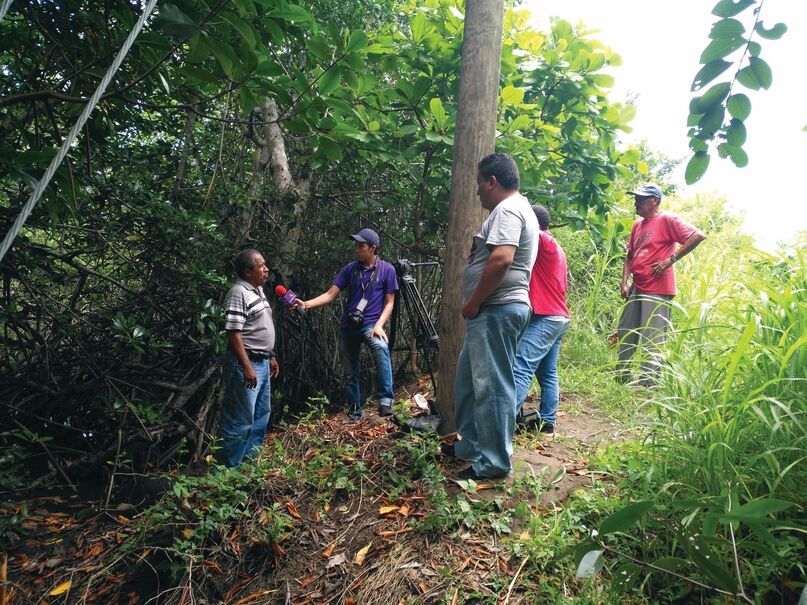 Seoul, Republic of Korea, 4 May 2022: With timber—including tropical timber—recognized as an environmentally friendly material and technological advances widening its application, the opportunity to expand the use of sustainable wood has never been greater. So effective advocacy to dispel misperceptions of the tropical timber industry is greatly needed.
Such statements were echoed during the plenary session titled "Wood the most ancient raw material taking us to the future" on day three of the XV World Forestry Congress. Panellists reflected on the mistrust and misperceptions facing the tropical timber industry in some consumer markets. They noted that the challenge of improving the sector's image goes beyond the forest sector.
"Strong advocacy and factual communications and outreach that proves good governance in tropical timber producing countries is greatly needed to change consumers' perceptions and market attitudes towards the tropical timber industry", said ITTO Executive Director Sheam Satkuru. She added that the Intergovernmental Panel on Climate Change's latest reports have clearly established that sustainable forest management and the use of wood products are central to climate-change mitigation and adaptation efforts.
The ITTO Executive Director also participated in a session on "Strengthening governance and verification systems to halt and reverse deforestation and forest degradation". Here too, speakers recognized the need for strong and well-articulated outreach on forest governance in the tropics. The key messages delivered as summarized by Ms Satkuru included:
The importance of international engagement when developing and improving legal and institutional governance frameworks as a way to provide confidence and assurance for continued market access, consumer demand and risk mitigation.
The need for a multi-stakeholder approach in the development and implementation of verification and certification systems to ensure that these are inclusive, cost-effective, adaptable, resilient and enforceable.
Verification systems, whether voluntary or mandatory, must be credible and robust to demonstrate that a commodity has been legally and sustainably produced. At the same time, they should not constitute market barriers hindering and disincentivizing the trading of wood products.
Lessons learned from verification and certification systems developed in the forestry sector can yield valuable insights for other land-use sectors.
Day three of the congress saw ITTO also participate in sessions including a special event on the role of forests in the post-COVID-19 recovery; a fire management forum; and a side-event on building data foundations for sustainable forest management. In the latter, ITTO presented its legacy of work on criteria and indicators for monitoring and assessing the condition of natural tropical forests.