Earth Day—recognizing the importance of sustainable tropical forestry
22 April 2022, Yokohama, Japan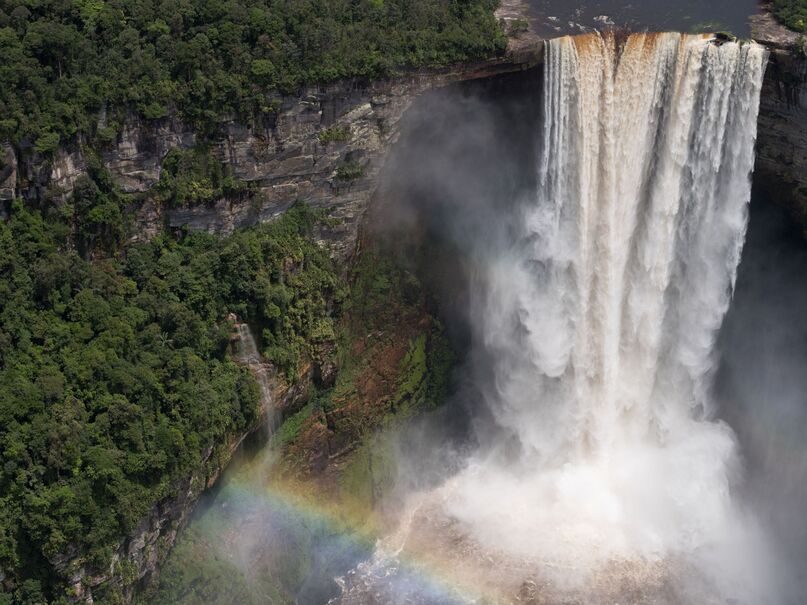 Yokohama, Japan, 22 April 2022: The Earth faces multiple crises—such as climate change, biodiversity loss and poverty—and sustainable solutions are needed urgently. Sustainable tropical forest use can help balance environmental and socioeconomic needs while enabling people to earn a decent living. Today, on Earth Day, we celebrate the potential of tropical forests to tackle the crises we confront.
Tropical forests cover 1.84 billion hectares, host the majority of the world's terrestrial biodiversity and store significant amounts of carbon. An estimated 1.6 billion people depend on forests—largely tropical forests—for their subsistence (e.g. food, fuel, fodder and shelter), livelihoods, employment and income.
When sustainably managed, tropical forests and trees outside forests conserve soil and water, filter the air we breathe, prevent land degradation and desertification, reduce the risk of floods, landslides, droughts and other disasters, and maintain land productivity. Restoring the large area of degraded forest lands in the tropics, and sustainably managing existing forests, will remove greenhouse gases from the atmosphere while improving biodiversity conservation, providing employment, and supplying renewable biomaterials for sustainable consumption.
"The theme of this year's Earth Day, 'Invest in Our Planet', is timely," said ITTO Executive Director Sheam Satkuru. "Sustainable tropical forestry has enormous potential to help solve some of the huge challenges we face while encouraging sustainable production and consumption. Investing in our planet must be honoured by all."
ITTO recently published reports aimed at promoting investment in tropical forests. Fiscal and Non-fiscal Incentives for Sustainable Forest Management, Tropical Timber 2050 and Not Only Timber[1] all explore innovative approaches for capturing the full value of tropical forests for the wellbeing of humanity and the planet.
ITTO's mission is to promote the sustainable management of tropical timber-producing forests and the trade of tropical timber from sustainably managed and legally harvested forests. It assists tropical countries to increase public and private investment in forest conservation, restoration and sustainable use, promotes legal and sustainable timber supply chains and encourages fair outcomes for forest users and the global wood products trade.
"Tropical forests are enormously important at the local to global scales," said Ms Satkuru. "Investing in them, and in the people who earn their livelihoods from them, will pay big dividends for all of us."
---
[1] Available at www.itto.int/technical_report