World-first regional certification endorsed—with ITTO help
27 January 2022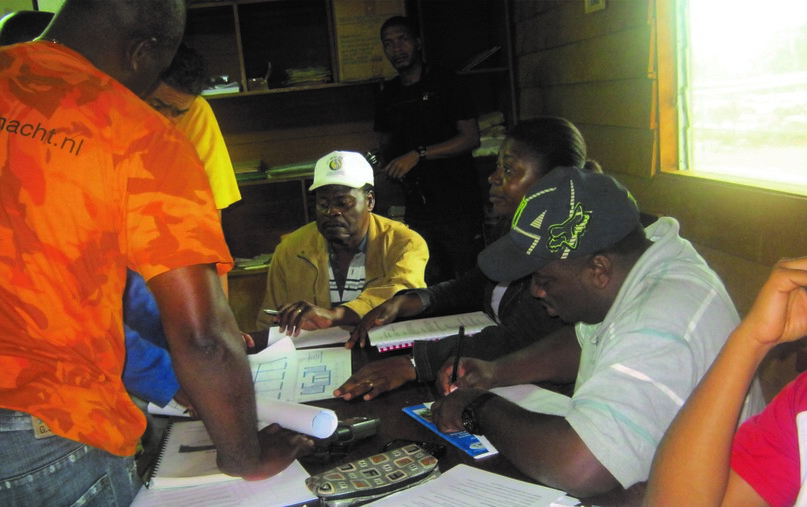 Yokohama, 27 January 2022: The world's first regional certification system has been endorsed by the Programme for the Endorsement of Forest Certification (PEFC). The regional system, which encompasses ITTO member countries Cameroon, the Congo and Gabon, stems from nearly two decades of ITTO-assisted work.
As reported on the PEFC website, recent development of the Pan African Forest Certification (PAFC) Congo Basin regional certification system was led by the Association Technique Internationale des Bois Tropicaux (ATIBT) in collaboration with three national-level organizations—PAFC Cameroon, PAFC Congo and PAFC Gabon—and the agribusiness Olam.
But the groundwork for the system was laid in a three-phased regional ITTO project, which began in 2003 and ended in 2016. The aims of that project were to promote implementation of the Principles, Criteria and Indicators for the Sustainable Management of African Natural Tropical Forests (PCI) (completed jointly by ITTO and the now-defunct African Timber Organization in 2001) in African ITTO member countries and to support those countries in developing their own principles, criteria and indicators adapted to national conditions.
Among other things, the three-phased ITTO project mentioned above helped develop a cadre of forest auditors in the subregion, which is essential for the success of any credible certification system, and assisted in the auditing of forest management plans based on the PCI.
Incoming ITTO Executive Director Sheam Satkuru said it was pleasing to see a system that ITTO had helped kickstart many years ago come to fruition now.
"I congratulate Cameroon, the Congo and Gabon for this important achievement, which will help ensure that good-quality forestry operations can gain and maintain access to high-value markets," she said.
"It is another example of how ITTO projects, which are country-led, can catalyze significant positive change in member countries towards sustainable forest management and a sustainable tropical timber trade."
According to the report on the PEFC website, the three PAFC members—Cameroon, the Congo and Gabon—joined forces to create PAFC Congo Basin with the aim of maximizing impact and reach, sharing resources and knowledge, and reducing the costs of developing and running a forest certification system. The shared language and similar forestry conditions in the three neighbouring countries enables them to share a single system.
"Having one system covering three countries means more significant market access to operate," said Brice Severin Pongui, President of PAFC Congo, as quoted in the PEFC report. "Furthermore, the training process is more efficient and better value for certification bodies, as auditors only need to be trained on one standard. In terms of accreditation, having one system simplifies the process, as only one accreditation programme needs to be opened for the subregion."
The three PAFC organizations will now work on implementing the regional system and supporting companies in their certification processes. Further auditor training will be organized in the first half of 2022, along with the promotion of PAFC Congo Basin to a broader audience.