Videos raise awareness of Peru's valuable tropical dry forests
9 December 2020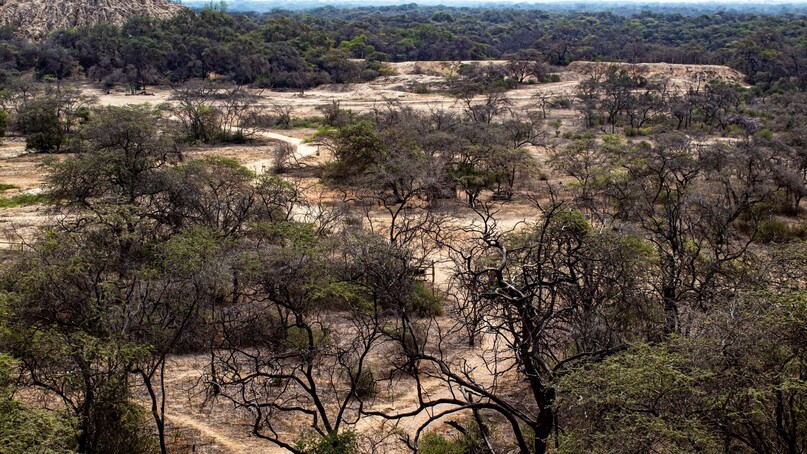 An ITTO project has released five videos designed to increase awareness of Peru's under-threat northern tropical dry forests and thereby help conserve them. The message conveyed in the videos is that sustainably managed dry forests provide livelihoods, guard against desertification, mitigate the impacts of drought and increase the resilience of people to the adverse effects of climate change.
The ITTO project "Capacity building for the sustainable management of tropical dry forests on the north coast of Peru" [PD 741/14 Rev.3 (F)], implemented by the Association for Integrated Research and Development (AIDER), worked in three Peruvian departments with large areas of tropical dry forests­—Piura, Lambayeque and Tumbes.
In Peru, these forests are highly threatened due to their aridity, high population density, fragmentation, proximity to urban areas, and the influence of agroindustries. They also receive relatively little research attention and, consequently, information for sound decision-making and the development of public policies for these areas is often unavailable or incomplete. The videos produced by the project examine key elements in the sustainable management of these valuable resources.
Overall, the ITTO project has:
generated information on Peru's dry forests and made this available to stakeholders;
raised awareness about the importance of dry forests among users and other stakeholders who may otherwise be unaware of the ecosystem functions of dry forests;
facilitated dialogue between officials at the subnational and national levels and among government, the private sector and civil-society stakeholders with a view to strengthening linkages and encouraging learning about new approaches to forest management; and
encouraged networking and partnerships through capacity-building initiatives led by SERFOR (the national forestry authority) and its strategic partners in search of synergies.
Watch the videos (available in Spanish with English subtitles)