Issue 32 No. 1
Many issues, one solution: tropical forests
The latest Tropical Forest Update reports on how, at key UN conferences in 2022, ITTO emphasized the crucial role of tropical forests as solutions to the world's environmental crises. The edition also presents several other articles, such as on agarwood-producing tree species and the ground-level implementation of biodiversity conservation guidelines.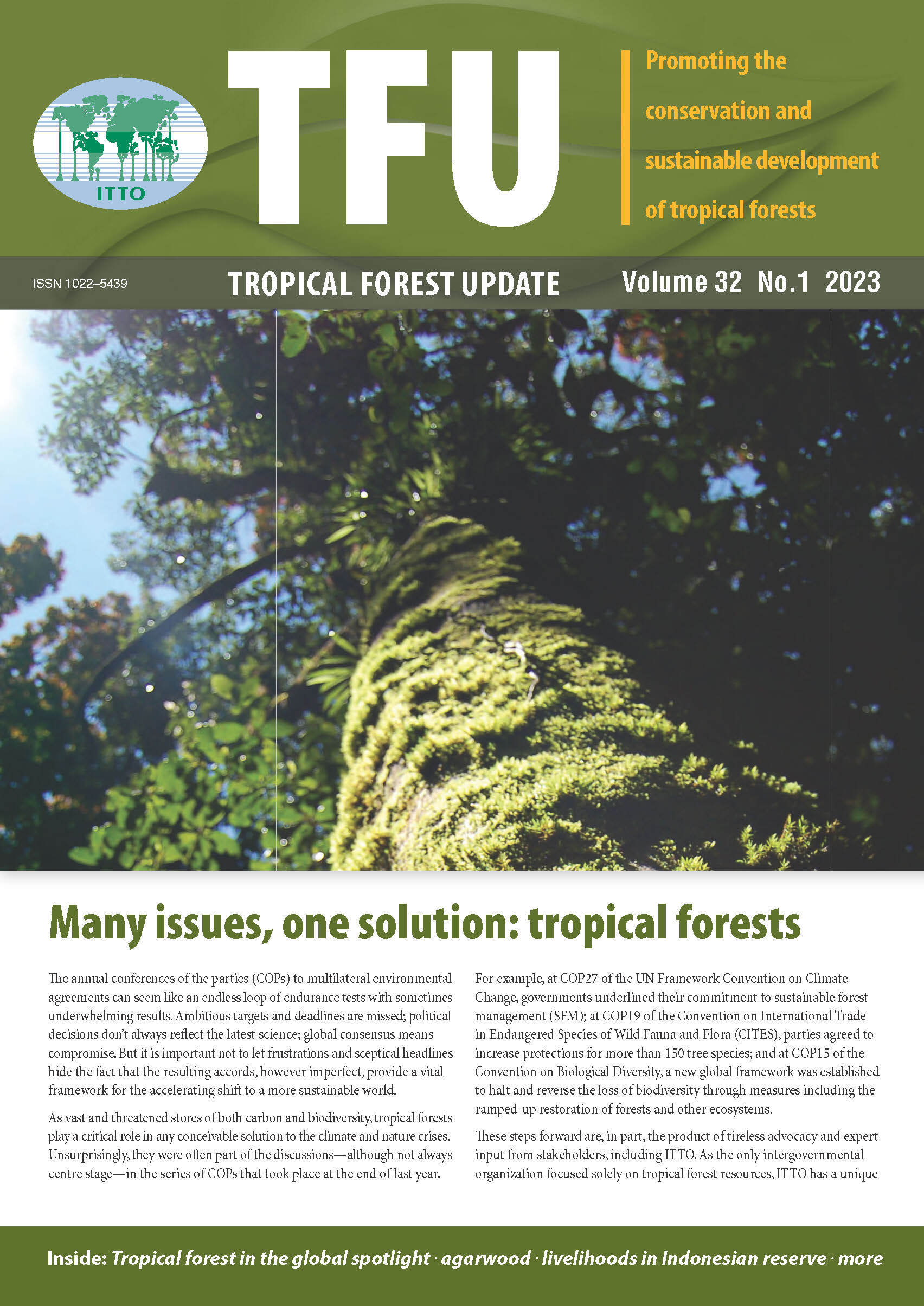 Full edition
The ITTO Tropical Forest Update is published quarterly in English, French and Spanish.
The French and Spanish editions are usually posted about one month after the English.
Content does not necessarily reflect the views or policies of ITTO. ITTO holds the copyright to all photos unless otherwise stated. Articles may be reprinted without charge providing the Tropical Forest Update and author are credited and the editor notified (tfu@itto.int).