Issue 31 No. 2
Polishing tropical timber's green credentials
Wood is part of the answer to global challenges. It stores carbon and is energy-efficient and aesthetically pleasing. When derived from sustainably managed forests, it helps conserve biodiversity, protect water supplies and sustain livelihoods. The latest edition of the TFU describes initiatives that are strengthening tropical timber's green credentials.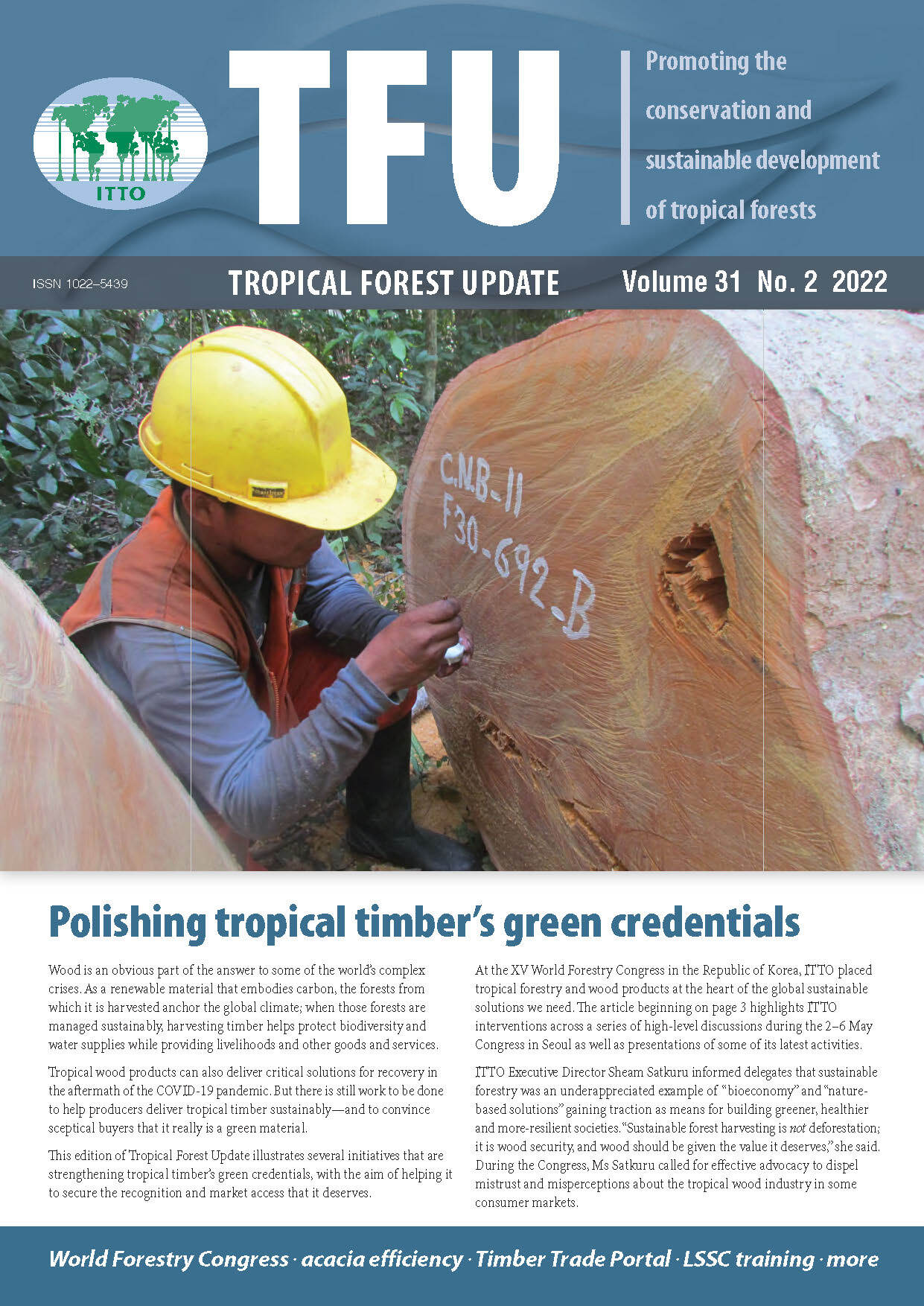 Full edition
The ITTO Tropical Forest Update is published quarterly in English, French and Spanish.
The French and Spanish editions are usually posted about one month after the English.
Content does not necessarily reflect the views or policies of ITTO. ITTO holds the copyright to all photos unless otherwise stated. Articles may be reprinted without charge providing the Tropical Forest Update and author are credited and the editor notified (tfu@itto.int).