Issue 30 No. 3/4
Council appoints new Executive Director
In this edition of the TFU we report on the outcomes of the most recent session of the International Tropical Timber Council, which concluded in early December 2021. Most crucially at the session, Ms Sheam Satkuru, a Malaysian national and the first woman to win the position, was appointed by consensus as ITTO's next Executive Director. Ms Satkuru is a lawyer by training and has considerable experience in international negotiations and the tropical timber trade.

The Council made several other decisions at the session, including on a new strategic action plan that will guide policy and project work for the next five years.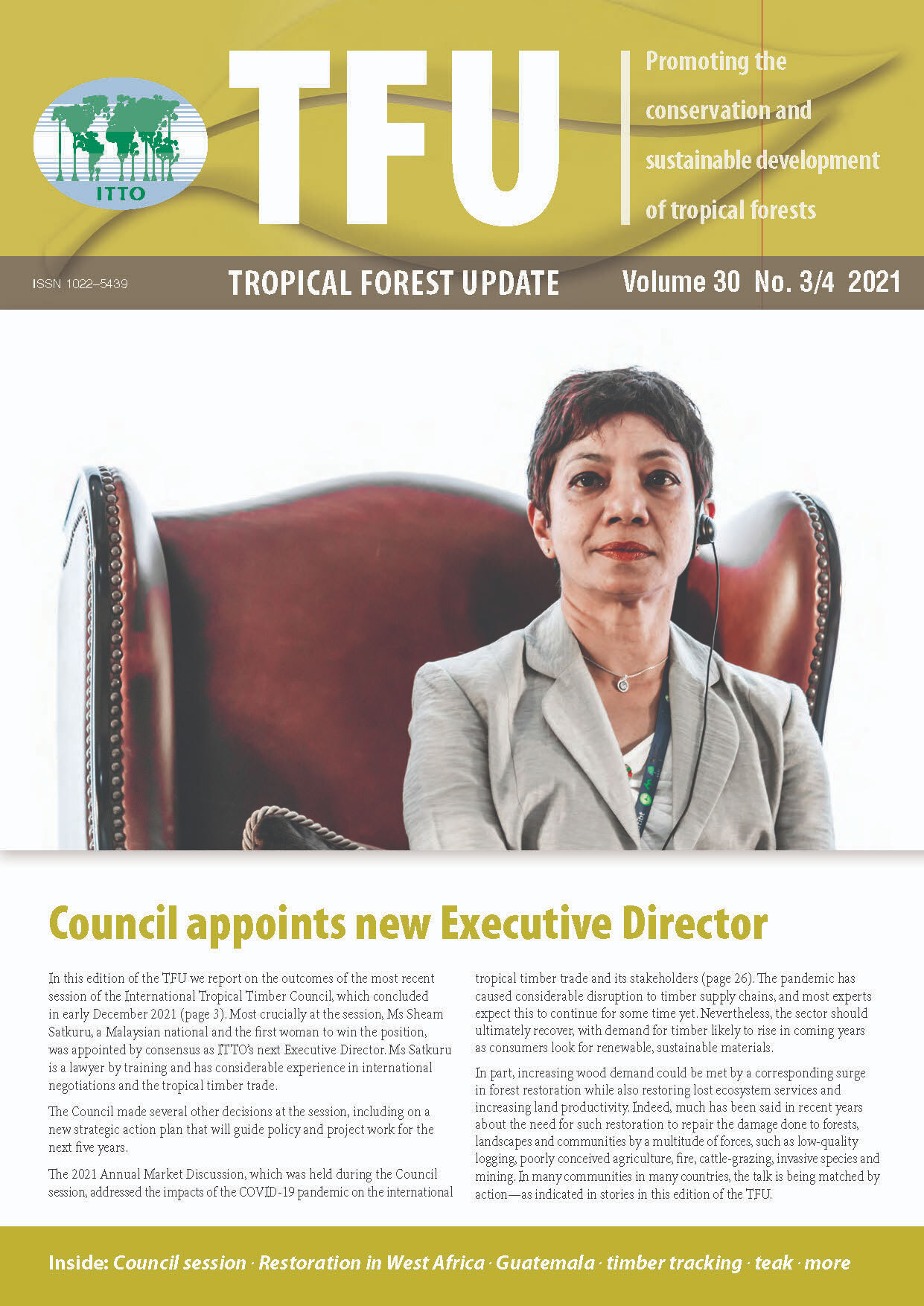 Full edition
The ITTO Tropical Forest Update is published quarterly in English, French and Spanish.
The French and Spanish editions are usually posted about one month after the English.
Content does not necessarily reflect the views or policies of ITTO. ITTO holds the copyright to all photos unless otherwise stated. Articles may be reprinted without charge providing the Tropical Forest Update and author are credited and the editor notified (tfu@itto.int).