Issue 29 No. 2
When communities and governments collaborate
For more than 30 years, ITTO has been bringing communities, governments and the private sector together. It has done this in many ways but especially through its projects and activities, of which there have been more than one thousand. The best results are always achieved when diverse actors work cooperatively towards a shared vision around environmental sustainability, economic development and social empowerment. This edition of the TFU features stories from ITTO projects in which non-governmental organizations have brought together local authorities, communities and enterprises to effect lasting change.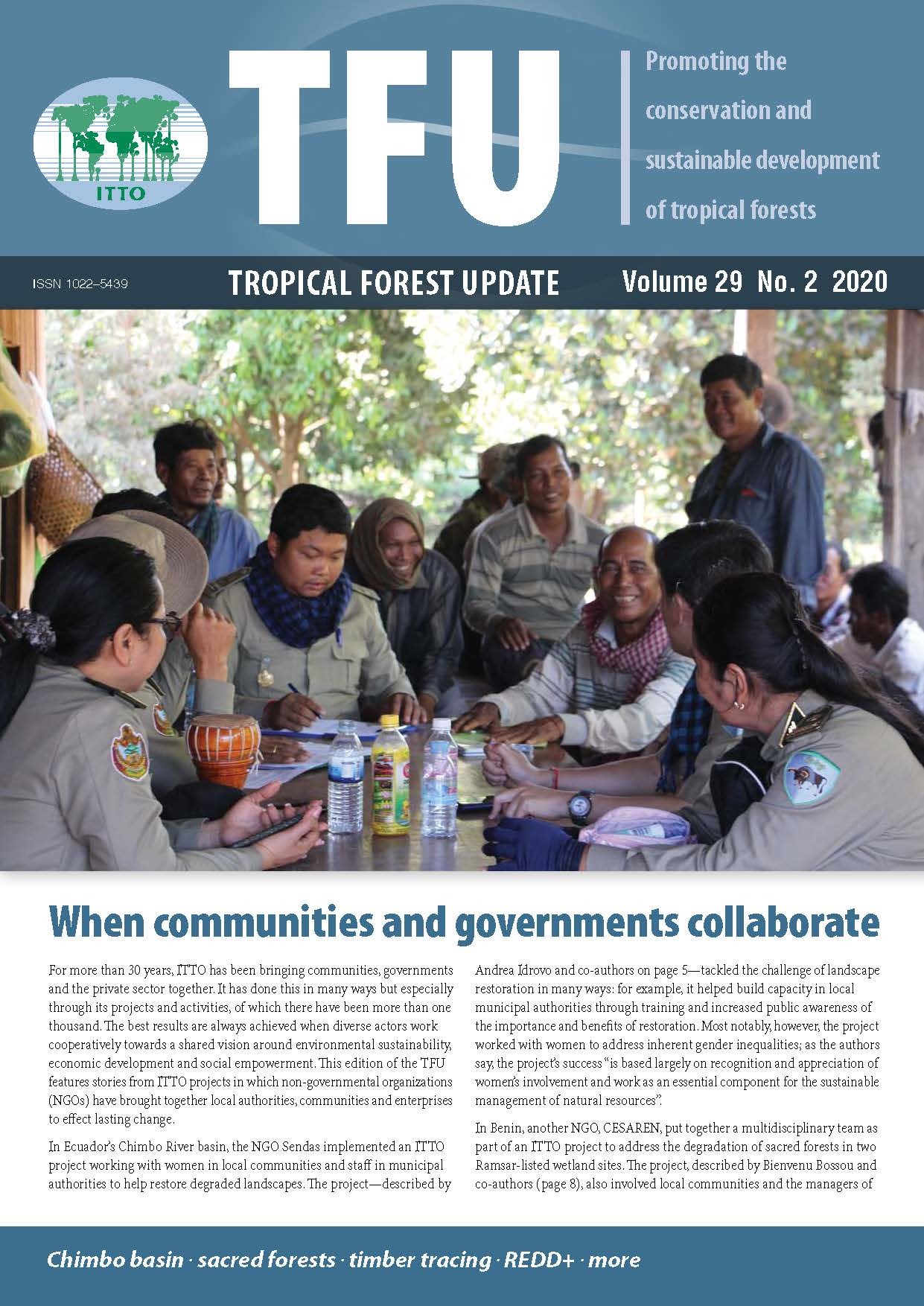 Full edition
The ITTO Tropical Forest Update is published quarterly in English, French and Spanish.
The French and Spanish editions are usually posted about one month after the English.
Content does not necessarily reflect the views or policies of ITTO. ITTO holds the copyright to all photos unless otherwise stated. Articles may be reprinted without charge providing the Tropical Forest Update and author are credited and the editor notified (tfu@itto.int).