"Indicating Progress" Feature Publication Assessing the Application of C&I for SFM
24 April 2014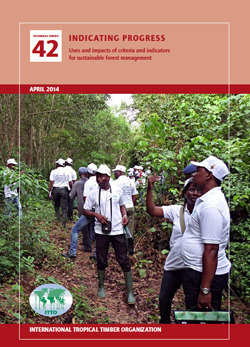 ITTO has released its latest publication
"Indicating progress: uses and impacts of criteria and indicators for sustainable forest management"
, which highlights the results of a comprehensive assessment of the ways in which criteria and indicators (C&I) have been applied and the extent to which they have contributed to improve forest policies and management practices. The study included an examination of five major C&I processes involving about 90 countries.
The publication examines the early evolution of C&I for SFM, developments in the five C&I processes and in international forest policy since 2000, as well as uses and applications for C&I, their impacts, trends and emerging issues.
The publication is particularly timely in light of ongoing talks about the role of forest in climate change mitigation.
Download TS #42