Newly launched projects in Sarawak's Upper Baram will boost local livelihoods and conserve biodiversity
21 March 2023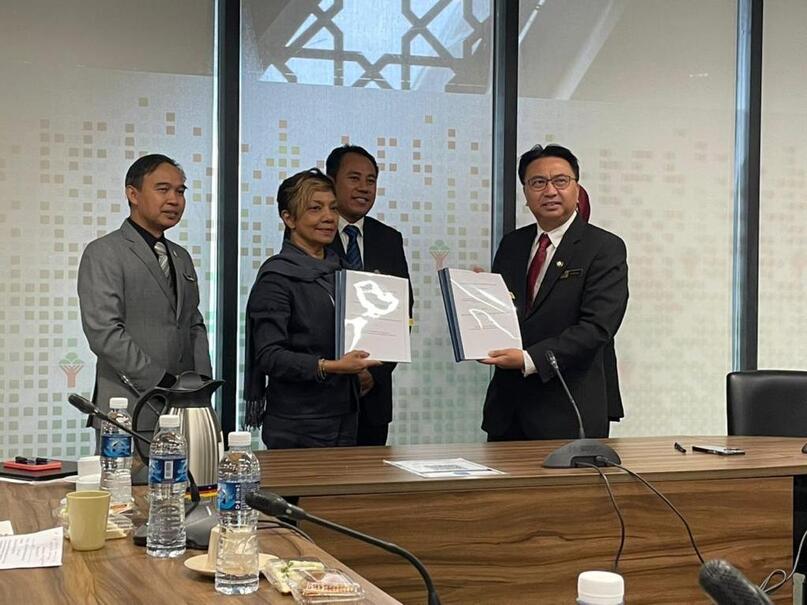 21 March 2023, Kuching, Malaysia: ITTO Executive Director Sheam Satkuru and Sarawak Forest Department Director Datu Hamden Bin Haji Mohammad signed agreements this week to initiate two projects aimed at improving the management of the Upper Baram Forest Area as means for improving biodiversity conservation and enhancing local socioeconomic development.
The Upper Baram Forest Area (UBFA) covers 283 500 ha in northeastern Sarawak, Malaysia, and encompasses primary forests, farm areas, settlements, timber concessions and agricultural lands. The four ethnic groups in the area—Penan, Kenyah, Kelabit and Saban—all rely heavily on forests for their subsistence.
"ITTO has been supporting sustainable forest management in Sarawak for several decades," said Ms Satkuru. "We are proud to work with the Forest Department and the many communities in the area in their efforts to enhance their collective approaches towards, among other things, creating sustainable livelihood opportunities."
"The UBFA proposal arose from the communities themselves, and the ITTO funding has been crucial in getting it off the ground," said Datu Hamden. "The implementation of the UBFA project will complement the adjacent Pulong Tau National Park in conserving biodiversity, and it will support the sustainable livelihoods of people living in the communities."
One of the projects[1] will focus on research. It has a total cost of USD 1.39 million, of which ITTO—with support from the Government of Japan, the City of Basel (Switzerland) and Bruno Manser Fonds—is providing USD 556 000 (the Government of Malaysia is contributing the remainder in kind).
The second project,[2] which complements the first, has a total cost of USD 479 500, of which ITTO is contributing USD 258 000 from the Government of Japan's Emergency Supplementary Budget, with the remaining funds provided (in kind) by the Government of Sarawak. The aim of the project is to empower and train local people in community forest management, landscape restoration and community-based ecotourism. It will also provide infrastructure support as part of efforts to improve livelihoods and forest management.
"This is a very exciting development for Sarawak, the participating communities and ITTO as it introduces a new approach towards sustainable forest management and community forestry," said Ms Satkuru. "Our gratitude goes to the donors for their generous support."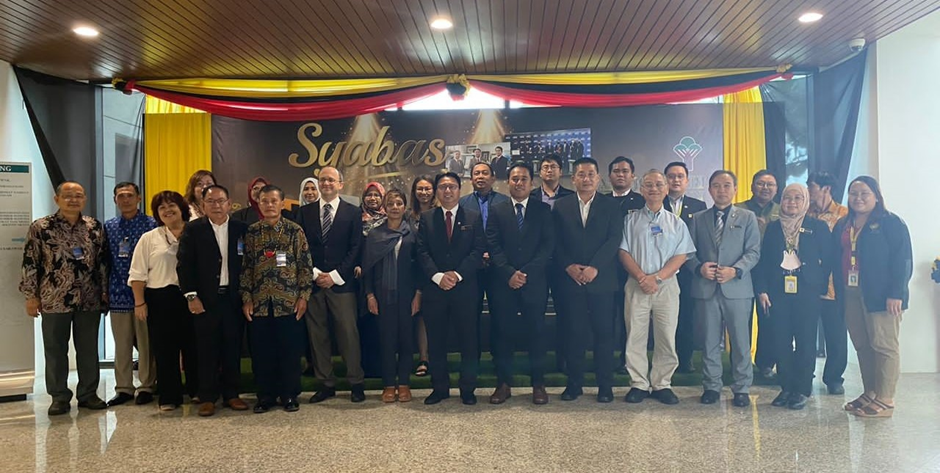 Group photo of the signing ceremony of the project agreements. Photo: Sarawak Forest Department
---
[1] PD 902/19 Rev.3 (F): Management of Upper Baram Forest Area for conservation and sustainable development with involvement of local communities, Upper Baram, Sarawak, Malaysia.
[2] PP-A-59-352: Community empowerment in forest management and forest landscape restoration in Upper Baram, Sarawak, Malaysia.