ITTO launches new book on teak in the Mekong
7 September 2022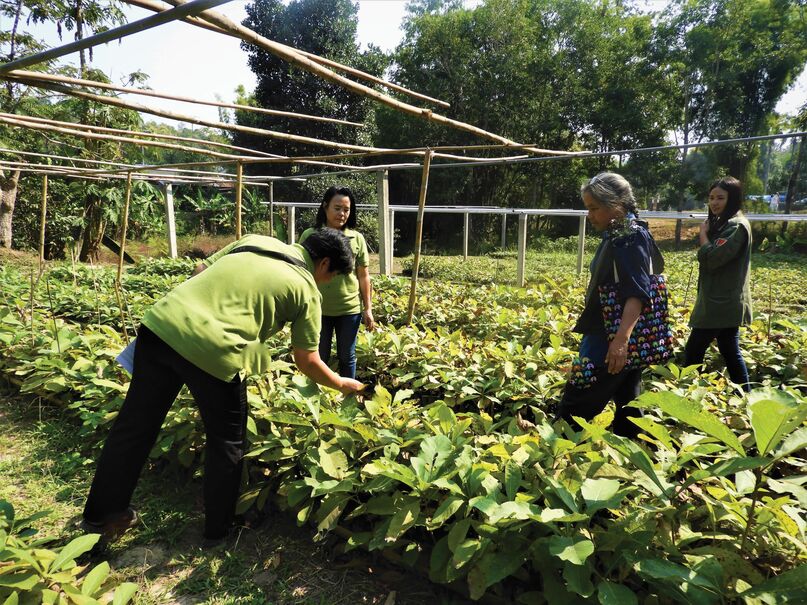 Accra, Ghana, 7 September 2022: A report written by teak experts recently released by ITTO presents best practices for planting, managing, harvesting and processing teak in the Mekong Subregion and demonstrating legality and sustainability along supply chains. An outcome of an ITTO project, the book will be essential reading for policymakers and practitioners involved in teak supply chains.
Teak in the Mekong for a Sustainable Future was launched at the Fourth World Teak Conference, which is being held in Accra this week. The book was produced as part of the ITTO Teak Mekong Project, which was supported by the Ministry of Food and Agriculture of the Federal Republic of Germany (BMEL).
"Teak is arguably the world's pre-eminent tropical hardwood, and it is now planted in more than 70 countries in Africa, Asia-Pacific and Latin America," said ITTO Executive Director Sheam Satkuru.
"This book is timely because of the potential for sustainable teak production to play an important role in green recovery from the COVID-19 pandemic and moving towards a sustainable future."
Ms Satkuru commended BMEL for its support for the conservation and sustainable management of teak forests and legal and sustainable teakwood supply chains.
The book provides readers with important information on the distribution of teak in the Greater Mekong Subregion, silvicultural practices, research in the in situ and ex situ conservation of teak genetic resources, the sustainable management of teak forests, and teak certification. It sets out policy-related issues and makes recommendations for strengthening collaboration in the subregion and globally on various aspects of teak research, silviculture, management, certification and trade.
"The future of teak trade lies in millions of smallholders growing this tree in suitable habitats across the tropics, and this is kept in focus throughout the book," said Dr Youngyut Trisurat from Kasetsart University, one of the book's editors.
"There is likely to be strong ongoing demand for sustainably produced teakwood, and well-informed and supported smallholders can play a huge role in meeting this demand while enjoying the benefits of doing so."
The ITTO Teak Mekong Project is being implemented by the Cambodia Forestry Administration, the Lao PDR National Agriculture and Forest Research Institute, the Myanmar Forest Research Institute, Thailand's Royal Forest Department and the Vietnamese Academy of Forest Sciences, with support from Kasetsart University in Thailand.
The book is available in English from the ITTO and TEAKNET websites.

Download the publication below: