ITTO, CITES hold workshop to discuss agarwood report
28 June 2022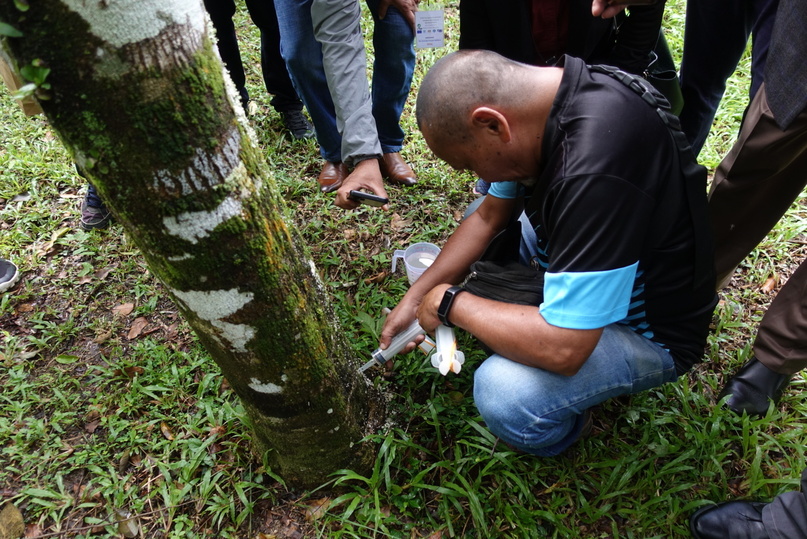 Yokohama, Japan, 28 June 2022: ITTO and the Secretariat of the Convention on International Trade in Endangered Species of Wild Fauna and Flora (CITES) convened a workshop earlier this month to review a draft report on agarwood, a highly valuable fragrant product, as part of ongoing efforts to ensure that trade in the wood does not harm the conservation of agarwood species.
Agarwood (also known as eaglewood and gaharu) is produced in several Asian countries and used in incense, perfume and small carvings. It is formed in the heartwood of (mainly) Aquilaria and Gyrinops trees when they become infected with a type of mould. Prices of up to USD 100 000 per kg have been recorded for top-quality agarwood, leading to unsustainable levels of extraction and the listing of all species of Aquilaria and Gyrinops in Appendix II of CITES since 2004.
In August 2019, the 18th CITES Conference of the Parties adopted decisions (available on the CITES website) intended to strengthen the capacities of national authorities to control trade in agarwood species. The CITES Secretariat is implementing, or facilitating the implementation of, these decisions, which included a call for a study on agarwood-producing species.
The draft report on agarwood-producing species, which was prepared by ITTO under an agreement with CITES, examines the cultivation, inoculation technologies and best management practices of agarwood-producing species and reviews wild and planted agarwood resources as well as processing technologies, products and regulatory practices. The report builds on the outcomes and recommendations of the 2018 CITES Tree Species Programme Regional Meeting for Asia and an international meeting on agarwood convened by ITTO in 2015.
The workshop, which was held in Kuala Lumpur, Malaysia, on 20–22 June 2022, was attended by 50 experts (including ten who joined virtually) from range and importing States with experience in agarwood management in the wild and in plantations, who critically examined the report and provided inputs for its revision. The revised report will be published and presented at the 19th CITES Conference of the Parties, which will be held in Panama in November 2022.
"ITTO strongly supports the continuation of this important work with the CITES Secretariat to ensure that trade in agarwood is not detrimental to the survival of the species," said ITTO Executive Director Sheam Satkuru at the opening of the workshop.
The final agarwood report, presentations made at the workshop by range States, and a report on the workshop will be available the CITES Tree Species Programme's website in due course.