ITTO's Independent Market Monitor renews its website
26 July 2021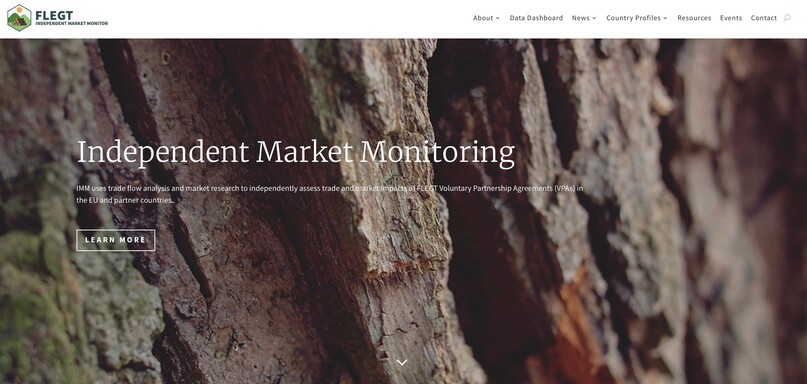 Yokohama, Japan, 26 July 2021: ITTO's Independent Market Monitor (IMM) has launched a new website featuring a clean, contemporary design that improves the user experience and increases the accessibility of trade data and market information relevant to Forest Law Enforcement, Governance and Trade voluntary partnership agreements (VPAs) between the European Union (EU) and partner countries.
The website features the following sections:
News—providing insights into the latest market trends and IMM research and policy developments.
Country Profiles—with background on VPA partner and EU27+UK key countries.
Resources—from which all IMM reports, special studies and newsletters can be downloaded.
Events—featuring presentations and videos from IMM trade consultations and webinars as well as information on upcoming events.
The website also provides:
Direct access to the IMM Data Dashboard, which presents the latest statistical data on global and EU trade with the 15 countries in the VPA process.
Contact details for the IMM project team.
The IMM website is available at https://flegtimm.eu/.