Actualités des Forêts Tropicales

Numéro 29 No. 2
When communities and governments collaborate
For more than 30 years, ITTO has been bringing communities, governments and the private sector together. It has done this in many ways but especially through its projects and activities, of which there have been more than one thousand. The best results are always achieved when diverse actors work cooperatively towards a shared vision around environmental sustainability, economic development and social empowerment. This edition of the TFU features stories from ITTO projects in which non-governmental organizations have brought together local authorities, communities and enterprises to effect lasting change.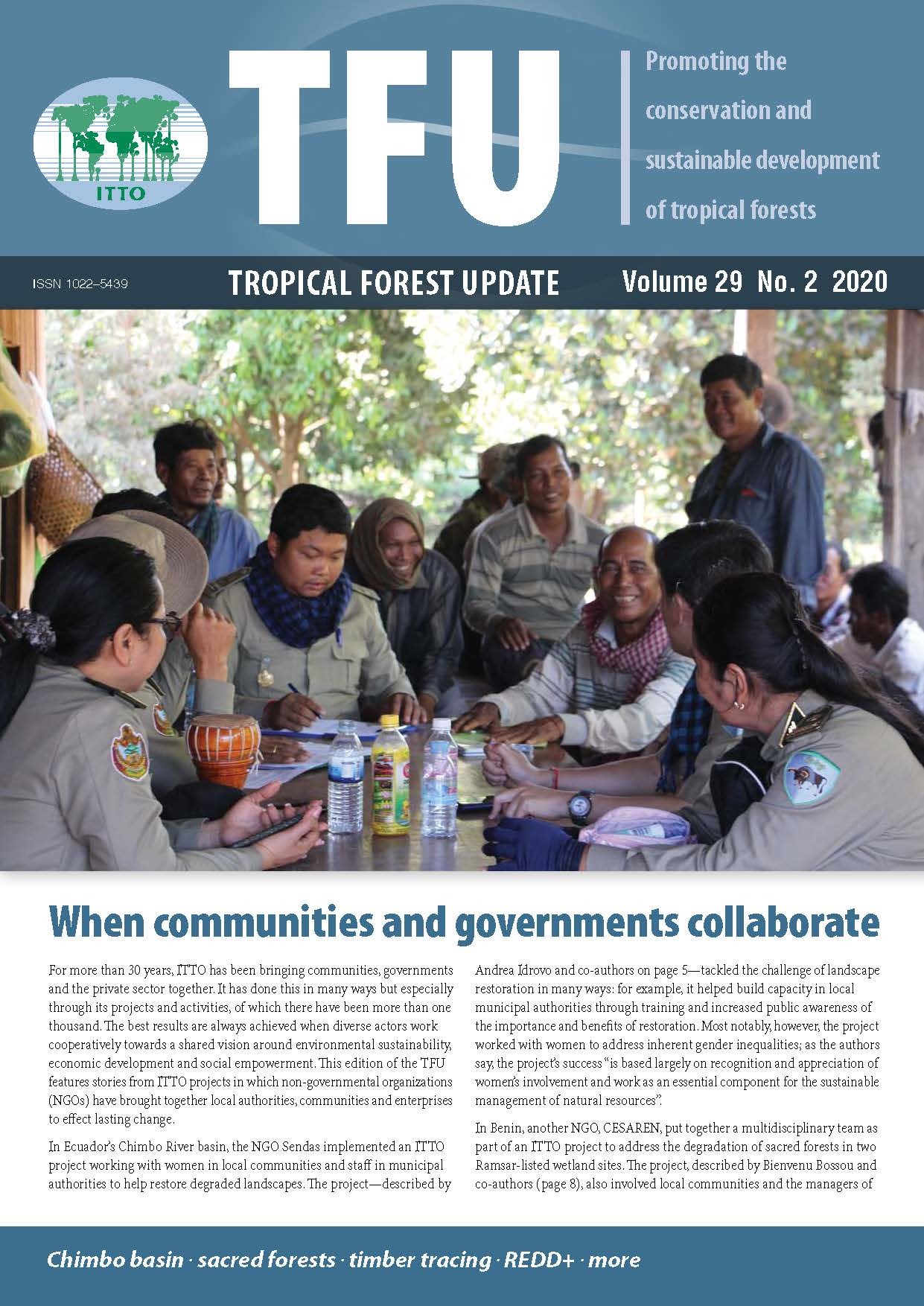 Édition intégrale
Actualités des Forêts Tropicales (TFU) est une revue trimestrielle publiée en anglais, espagnol et français; les éditions espagnole et française sont en général mises en ligne un mois environ après la version anglaise.
Les articles publiés ne reflètent pas nécessairement les opinions ou les politiques de l'OIBT. Sauf indication contraire, l'OIBT détient les droits d'auteur pour toutes les photographies publiées. Les articles peuvent être réimprimés librement, à condition de mentionner «Actualités des Forêts Tropicales» comme en étant la source ainsi que l'auteur, et d'en informer la Rédaction (tfu@itto.int).