Actualidad Forestal Tropical

Número 28 No.3/4
Fast-tracking sustainability
With many indicators of sustainability heading in the wrong direction globally, it's easy to lose sight of the gains being made and the success stories emerging due to efforts in the forest sector. The international community is increasingly recognizing the important role that tropical forests and forest products can play in the fight against climate change, while also providing the world with much-needed materials and enabling rural communities to achieve economic development.

By sustainably producing timber and non-timber products and maintaining or increasing the delivery of environmental services, the tropical forest sector clearly has a huge role to play in global efforts to address environmental and developmental challenges. Fast-tracking this role will require a renewed effort at all scales and from all actors—and the international community can lead the way.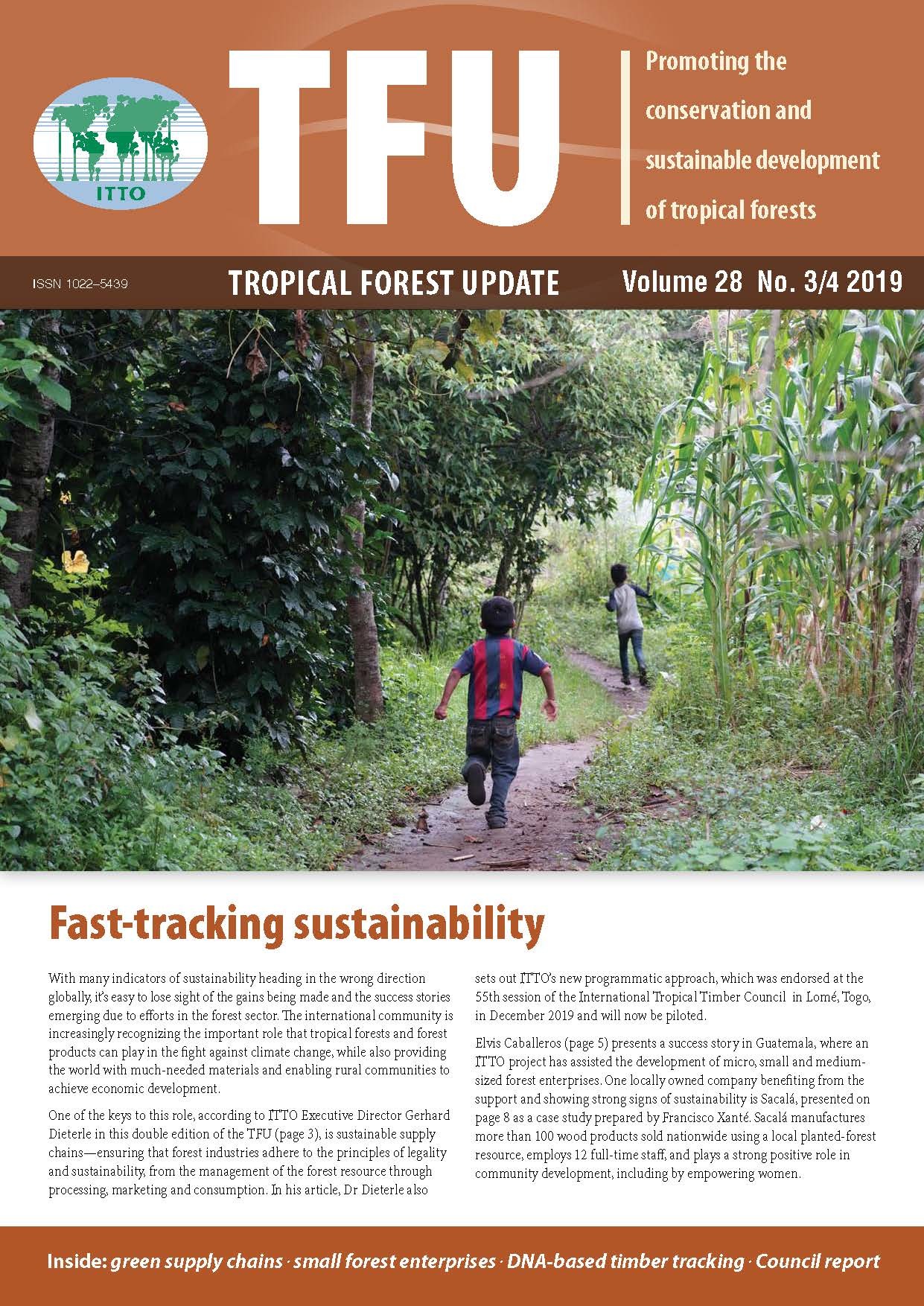 Edición completa
Actualidad Forestal Tropical (TFU) es una publicación trimestral de la OIMT editada en español, francés e inglés. En general, las ediciones española y francesa se publican en la página web aproximadamente un mes después de la edición inglesa.
El contenido de esta publicación no refleja necesariamente las opiniones o políticas de la OIMT. La OIMT tiene derechos de autor sobre todas las fotografías a menos que se indique lo contrario. Los artículos pueden volver a imprimirse de forma gratuita, siempre que se acrediten como fuentes "Actualidad Forestal Tropical de la OIMT" y el autor en cuestión, y se notifique al editor (tfu@itto.int).